The boom in FinTech startups and the development of the financial industry in the digital age is triggering a series of changes in the sector. To help you find out who they are, here's a list of the most influential people in one of its epicenters: London.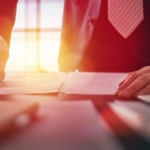 If you want to know all the ins and outs and the evolution of the FinTech sector in London –one of its key nerve centers–, here are five of the most influential players:
She is a partner in Passion Capital, a company that helps entrepreneurs find funding in the early stages of their development. She is also a member of Prime Minister David Cameron's Business Advisory Group, and the British Treasury's special envoy for FinTech. In this last post, Burbidge follows the target set by George Osborne, namely to revolutionize banking services, mobile banking, and more.
Expert in technology, innovation and digital banking. He specializes in digital technology, particularly in mobility, cloud systems, API, usability, multi-channel, Internet of Things, wearables, Big Data and artificial intelligence.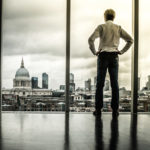 His is one of the key names in banking and technology, and, through one of his companies –Balatro–, he acts as a consultant to a large number of companies on the future and evolution of the banking sector and its services. He specializes in brand strategy, marketing and sales. He is also chairman of the Financial Services Club, through which he brings together figures from the FinTech sector to debate on the future of banking. He speaks at numerous conferences on the future of financial services.
The challenge for this expert in business –and specifically in the FinTech sector– is to bring clarity to the most complex issues, and make them attractive and even accessible. She does this through her television appearances and her participation in numerous conferences. She is head of Investment Strategy at Brooks Macdonald, one of the leading investment consultants, and also adviser on the Boards of Templars Communications Consultancy, GrowthPoint Structures and CLU School of Management.
Specialized in digital and next generation financial services, with particular emphasis on usability. He is one of the brains behind the Think Different  Group, an international group dedicated to advising business leaders on digital banking services. He works in the Digital Transformation department of the Lloyds Banking Group, where he is responsible for user experience and design for mobile devices and tablets. He has also been a digital banking consultant at Gartner.
This list has been compiled according to the Klout scale, a tool that measures a person's social influence through their social networks.