The startup debuts at the South Summit event in Madrid, where Steve Wozniak gave several tips to startups like Nimble: "Go to market fast, build a prototype and test your invention again and again".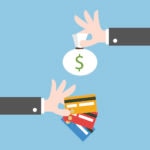 Thousands of entrepreneurs and investors from Europe and Latin America could be seen this Wednesday October 7 in the circular rows of the Las Ventas bullring. The South Summit is an event where emerging companies can network with other entrepreneurs, investors and leaders from large.
The co-founder of Apple, Steve Wozniak, was in charge of opening the event and, after looking back on his career with a heavy dose of irony, he gave a piece of advice to the entrepreneurs: "You have to build a business that solves a problem at a reasonable price. And when you finish something, take a hard look and ask yourself: what could I've done to improve it?"
Hours after his talk, which attracted hundreds of people to the marquee set up in the Madrid bullring, BBVA developers and consultants Omar del Valle and Raúl Quintana del Val presented their startup in one of the rows before dozens of people: Nimble, a payment gateway for small businesses.
A "100% online gateway for expediting payments, which unlike others also has a bank account. Our shops don't have to ask for POS terminals, everything is done in an online process and once you sign up you start selling. Everything is simplified and more agile by having a bank account behind", explained Del Valle.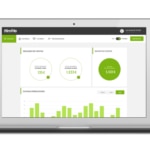 Nimble is an online gateway for wxpediting payments.
To promote Nimble, Quintana told the entrepreneurs who were following the talk that "over the coming months the platform's users will be able to forget the commissions, they will be able to sell up to 100,000 euros with no fees".
Another of the startup's features "is that their are no administration or maintenance commissions, and the transfers made to the account associated with Nimble Payments (which may be with another bank, not necessarily with BBVA) have no percentages on the sale, and the money in your account is available at any time", they explained. They also encouraged the developers to use the API and simulate the experience of browsing through the Nimble Payments POS terminal, pointing out that the platform is aimed at "small businesses".
South Summit, at full speed
After the talk, the activity continued at the event which, according to its organizers, enables closer links to be established with international investors and creators. Of the entrepreneurs who have taken part in the previous editions of the Summit, nearly 37% have established themselves in new markets, two out of five have completed funding rounds and one in two have increased their revenue.
An experience that enables the attendees to share experiences, find out about the latest products and services on the market, and listen to the tips that Steve Wozniak gave to the audience: "Go as far as you can without spending money. ''Go to market fast, build a prototype and test your invention again and again. Don't think about making money: if the product is useful and people like it, the money will eventually arrive".