Whether it's chatting, finding your soul mate or jotting down notes, there are few things that twentysomethings and younger people can't do on a smartphone. With so many applications available for smartphones, which are the ones most preferred by millennials?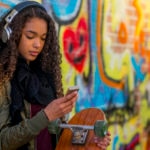 It's well known that Generation Y uses cell phones for every imaginable purpose. According to IAB's annual Social Media Study 47% of 16-30 year-olds in Spain use their cell phone to check on their contacts' activity and more than 65% to chat. Whatsapp headlines the list of the most-used apps, followed by Youtube and Facebook for Android. These same applications hold first, third and sixth place, respectively, on the iOS system.
However, millennials' cell phones don't live on social media alone. Applications such as Tinder and Meetic are used to look for a partner, and for those who are in stable relationships, among the most-used apps are Chatbooks (to create photo albums along with your partner) and Desire42 (to organize romantic escapes). When it's time to plug in the headphones, the most preferred apps are Spotify and Soundcloud; to improve selfies, there's VSCOcam and the one and only Photoshop. However, there are also some lesser known apps that are the hallmarks of this generation.
No spoilers
'Game of Thrones' is one of the most iconic television series, with the most faithful followers among millennials. Those followers shriek every time they connect to social media and see how their favorite character will end up. The application Spoiler Shield uses an algorithm that blocks the publications on Facebook and Twitter of spoilers related to more than 30 series.
Isn't it annoying to have to go to the bathroom in the middle of a movie, only to miss the most important part? The interesting app RunPee makes your cell phone vibrate at the best time to be absent from the movie. In addition, it summarizes those minutes and sends you a text. Currently, it is offered in English, but no version in Spanish is available yet.
Work hard, play hard
When young people enter the job market, they look for employment that gives them a certain flexibility in their schedule and work/life balance. But do they also get enough rest? The app 5217, following the rule of "52 minutes of work, 17 minutes of break," helps to achieve greater productivity in the workplace.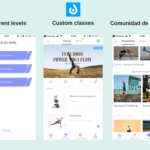 How Daily Yoga works?
To relax the body and mind, what could be better than the centuries-old physical discipline of yoga? Applications such as Daily Yoga propose exercises at different levels, music and monitoring of activity. Get rid of all your stress and reap the benefits of the candle pose. Sound interesting?
'Mens sana in corpore sano'
Millennials don´t spend all their time at work, doing yoga or going to the gym to take selfies. They also dedicate a considerable amount of time to studying. The smartphone itself can be a library of knowledge, thanks to Khanacademy, a virtual class on Stoodle or the English academy, Wlingua. Thanks to apps like these, millennials are continuously learning (especially on digital platforms).
Scanning isn't a problem either, thanks to applications like Office Lens, by Windows, which uses the smartphone´s camera to save receipts, contracts or even chalkboards with graphics. To help with math problems, the well-known Mathaway is more than a scientific calculator: it does equations, statistics and complex calculations.
Get out of your comfort zone
Travel the world spending as little money as possible, this is perhaps one of the greatest aspirations of Generation Y. They surf the web in search of the best deals on flights and hotels, discounts at theaters and museums and places to find the destination country's gastronomy on food trucks. When you travel, it's always good to have a guide, such as Guides by Lonely Planet (although, again, they are available only in English).
How Lonely Planet works?
However, the travel applications don't stop there. The smartphone covers both basic needs (toilets, with Flush) and specific desires: a landscape for lovers of waves (Glassy Surf Report) or mountaintops (PeakFinder); it also includes transportation (preferably, public transportation) with Citymapper.
Leisure time
Millennials don´t limit their searches to practical, useful applications. That's why games as simple as 2048 (mathematical strategy game) or more complex ones like Clash Royale (multi-player battles) have gone viral. There are also fun group applications like Would you rather? and Never have I ever… The more cultured can install QuizUp and Trivia Crack, and can also see a TED Talk on the way to class or work. You can even use an app to fight boredom if you're a millennial.