Top 10 personal finance apps in Google Play and Apple Store in November
Mobile banking apps tend to top the rankings on the two largest application store platforms. However, the list always has a few surprises up its sleeve.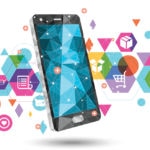 The mobile versions of different banks are nearly always the most popular apps in the Finance category in stores like Google Play and App Store, However, other kinds of applications joining the top 10, be they corporate or not, can be indicative of user demands for managing their finances.
November was no exception, with the list pointing to certain user trends, particularly when jointly considered with the previous month's top 10.
Banking platforms have taken control of the personal finance app classifications for iOS devices and for those with an Android operating system. The only exceptions are those of Fintonic and PayPal, which are already strong players in the world of mobile finance.
This top ten complements the sensation left by last month's top ten, that banks are learning how to dominate the space offered to them by mobile app distribution platforms, even managing to fragment their services over different applications.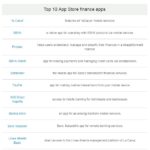 Font: BBVA Innovation Center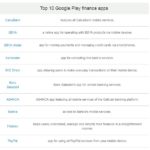 Font: BBVA Innovation Center