UN Global Pulse, a United Nations agency that seeks to use big data for the public good, has announced the winners of Data for Climate Action – an open innovation initiative to find solutions for climate change.  BBVA Data & Analytics collaborated with the initiative by providing statistics on credit and debit card transactions in Spain.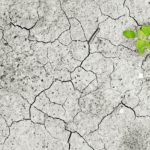 For six months, teams of data scientists, researchers and innovators were given the challenge of submerging themselves in the data sets provided by different companies in order to find solutions to one of the greatest challenges facing society today: climate change. Specifically, this datathon challenged competitors to create solutions to attain the UN Sustainable Development Goals and the Paris Agreement. The winners were recently announced at an event in Bonn, Germany.
The first prize went to a research project led by the University of California, Berkeley and Mexico's National Institute of Ecology and Climate Change. The project used big data to propose electromobility improvements in Mexico City.
Using 50 million data entries from Waze and Google Popular Times' data base, this project analyzed the city's social and mobility patterns to suggest optimized electromobility routes, as well as an infrastructure development plan to carry them out.
The initiative also presented thematic awards to three other initiatives: a project to predict and alleviate highway flooding, an ecosystem monitoring scheme and a study analyzing the impact of air pollution on consumer spending habits. The latter was carried out by data scientists from Yale University by crossing statistics from BBVA credit and debit card transactions in Spanish stores from 2014 and 2016 with atmospheric data from Earth Networks. BBVA credit cards transaction data has been provided through API PayStats, available on BBVA API_Market.
In its analysis, the Yale team explored the impact of air pollution on consumer spending. The results were presented in a series of interactive maps and case studies showing an inverse correlation between pollution and consumption. "Air pollution affects 90 percent of the global pollution and causes seven million premature deaths," explained Dr. Angel Hsu, Assistant Professor at Yale University on the Data-Driven Yale website – the institution that carried out the study. He notes that there are currently numerous studies that quantify the impact of air pollution on health and the public health costs, but "little data exist to estimate the short-term impacts on people's daily activities and behavior – what I call 'micro-migrations.'"
In total, the analysis found that Spanish consumers spend €25 to €41 million ($29 to $48 million USD) less on days when ozone pollution is 10 percent worse than usual, and that spending falls by €20 to €30 million ($23 to $35 million USD) on days when particulate matter pollution is 10 percent worse than usual.
"Our results show that urban citizens' spending habits are four times more affected by air pollution than rural citizens'," said John Brandt, a first-year MEM student. "This result affirms the economic need for cities to further incentivize air pollution reduction."
Data for Climate Action also presented awards to two projects for how they display the data, and honorable mention to seven other participating projects. There were a total of 97 semi-finalist teams that presented projects using 11 data sets provided by companies.
The initiative is being launched with support from Western Digital Corporation and the participation of companies like Crimson Hexagon, a social media analytics company; Earth Networks, a weather and lighting sensor network operator; Orange, a global telecommunications provider; Nielsen, a global measurement and analytics company; Planet, an earth-imaging satellite network operator; Plume Labs, an air quality data analytics company; Schneider Electric, a global specialist in energy management and automation; and Waze, a community-based traffic and navigation app.
This is the second time BBVA Data & Analytics has collaborated with UN Global Pulse, following a study last year to measure economic resilience to natural disasters with financial data. The project looked at the economic impact of Hurricane Odile in Baja California Sur, Mexico.