Google recently obtained a payment license in Ireland and Lithuania in order to offer payment services. Alipay, the financial division of Alibaba, received a similar license in Luxembourg. Facebook has had one since 2017. These licenses open the door to Internet giants operating as payment service providers across Europe, allowing them to manage card payments and transfers, for example. Is this merely the first step to them becoming banks?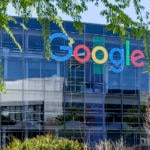 Since January of this year, Google has had a license in Ireland to operate as a payment institution for both individual and corporate clients. And that's not the Internet giant's only license. It also obtained a license to issue electronic money in Lithuania in December 2018 and has had a payment institution license in the U.K. since 2011.
Meanwhile, Facebook has had an electronic money institution license in Ireland since 2017 and Amazon, as an electronic money institution, has had the same license in Luxembourg since May 2011. Alipay is the latest Internet giant (in this case as part of the Chinese digital conglomerate, Alibaba) to receive a license in Luxembourg.
And what can they do with these licenses? Essentially the licenses give them access to a segment of the banking business: payment services. As payment institutions, Google, Facebook, Amazon, and Alipay can request permission to offer services such as cash operations, transfers, as well as issue debit or credit cards and manage payments with them. The electronic payment licenses allow them to issue store money in digital wallets. Under no circumstances can they accept deposits from individuals or companies, or grant loans using the funds kept in customers' names.
In addition, since the new European payments directive - PSD2 - came into force, firms with these licenses are also able to provide payment initiation and account information services.
Thousands of electronic payment and money institutions in Europe
These licenses open the door to the European payment market. Even if the licenses were granted in a specific country, the services they authorize can be offered in any of the member states of the European Economic Area –  the European Union, plus Norway, Iceland, and Liechtenstein – with prior notification to the appropriate national authorities. This process is known as "passporting" and it bypasses the authorization requirements needed to operate in each member state.
Although there's no central database (each national authority maintains its own register), it's likely that there are several thousand licenses issued across the EU, with the number growing as new firms look to make the most of PSD2. BankingTech, for example, estimates that in 2018 alone authorities have approved licenses for more than 700 entities.
More competition for the banking industry
The entry of companies like Google and Facebook into payment services of course brings increased competition from new players who have significant technological prowess, a huge customer base, and proprietary ecosystems into which they can now integrate payment services.
Some of these non-bank competitors already gained traction in the market some time ago, making use of previous payments legislation. Now, with PSD2, the interest of new players has been further piqued as they look to develop solutions that take advantage of the new rules allowing third parties to offer products and services based on account aggregation and payment initiation to bank customers.
"To contend with this new landscape, traditional banks need to focus on user experience and their ability to offer value added services in order to maintain relevance in an increasingly competitive climate," Edward Corcoran, senior economist in BBVA's Digital Regulation and Trends team stressed.
Banks like BBVA are already working to offer a better user experience and services to current and potential customers. For example, in 2018 BBVA launched Bconomy and One View, which lets SMEs and private customers alike aggregate their data, thereby benefiting from a more holistic view of their finances. In fact, there are already more than 100,000 BBVA customers who have aggregated their accounts with other banks into BBVA's app.
In this respect, BBVA feels well-prepared to work with these new players, assuming a key role in the service-based ecosystem for its customers.