The Icephone is the newest addition to the Rocambolesc menu: a smartphone-shaped yoghourt, lime and licorice flavored popsicle. As he usually does with his desserts, to come up with the Icephone's flavor combination, Jordi Roca drew inspiration from his background in the world of perfumery.
Jordi described the feelings that the ingredients of his popsicle are intended to evoke. Much like a perfume, the lime provides the note of departure, a volatile, fresh and stimulating fragrance. The yogurt adds a milky overtone and provides a connection to the licorice, which El Celler de Can Roca's pastry chef identifies with nostalgia, with his childhood and roots. "Flavors that invite you to dream, but keep your feet on the ground, next to your roots," he explains.
The Icephone joins Helado Oscuro, Velencoco or the Golden Hand of Jaime Lannister, and other original popsicles on which Rocambolesc has built its reputation. Besides the popsicles, Rocambolesc also offers reinterpretations of some the restaurant's desserts adapted to the ice-cream format. Jordi Roca opened his first ice cream parlor in Girona in 2012, with the idea of taking some of his sweet creations at El Celler de Can Roca to the street. Since then, he has opened three more locations, in Madrid, Barcelona and Alicante.
A tribute to the best banking app in the world
With the Icephone, Jordi Roca, who became BBVA brand ambassador in 2013, wanted to give a special nod to BBVA. The smartphone's displays shows BBVA Spain's mobile application, which was named the world's best in 2017 by Forrester Research. The consulting firm recently confirmed BBVA's mobile banking leadership recognizing the app as the best in Europe.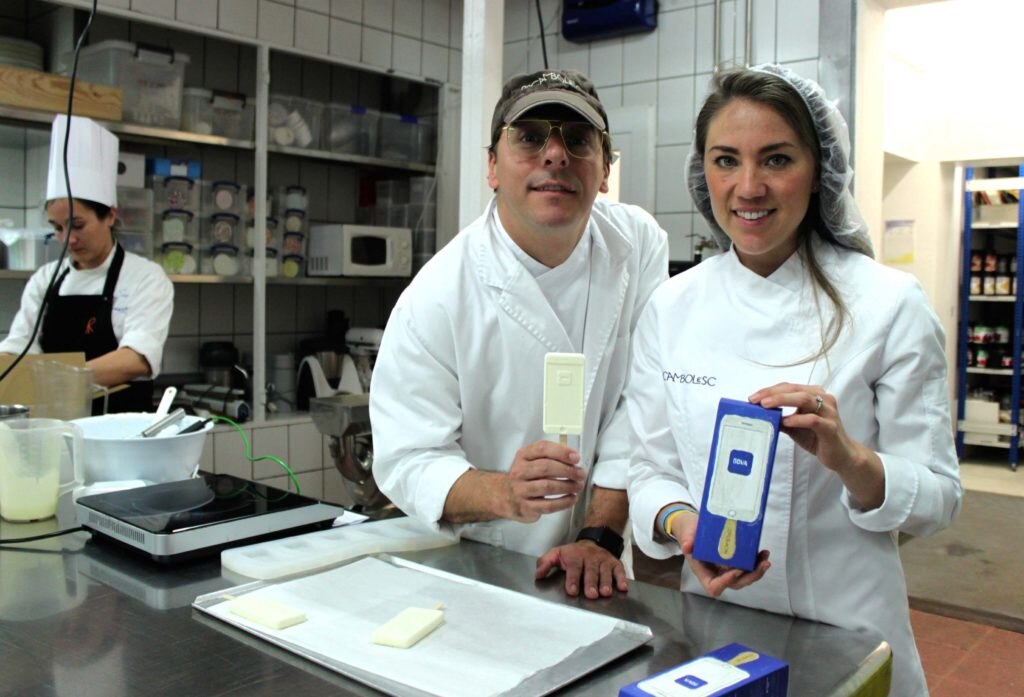 Chef Jordi Roca and Alejandra Rivas launch the Icephone - BBVA
"When we thought about paying tribute to BBVA with our popsicle, we asked ourselves, what it should taste like?  We wanted it to bring to mind the things that our customers and BBVA's customers share: security, the desire to dream … ", says Jordi.
The promotional video of the Icephone features Jordi Roca at his funniest, playing an eccentric researcher who creates a smartphone-shaped popsicle and walks it through Ciudad BBVA, BBVA's iconic corporate complex in Madrid.
The Icephone is not Jordi Roca's only collaboration project with BBVA. Besides embarking in the BBVA-sponsored world tours that the team of El Celler de Can Roca has completed, Jordi is working on different initiatives aimed at creating synergies between the groundbreaking and innovative vision of El Celler de Can Roca and the digital transformation that BBVA is facing.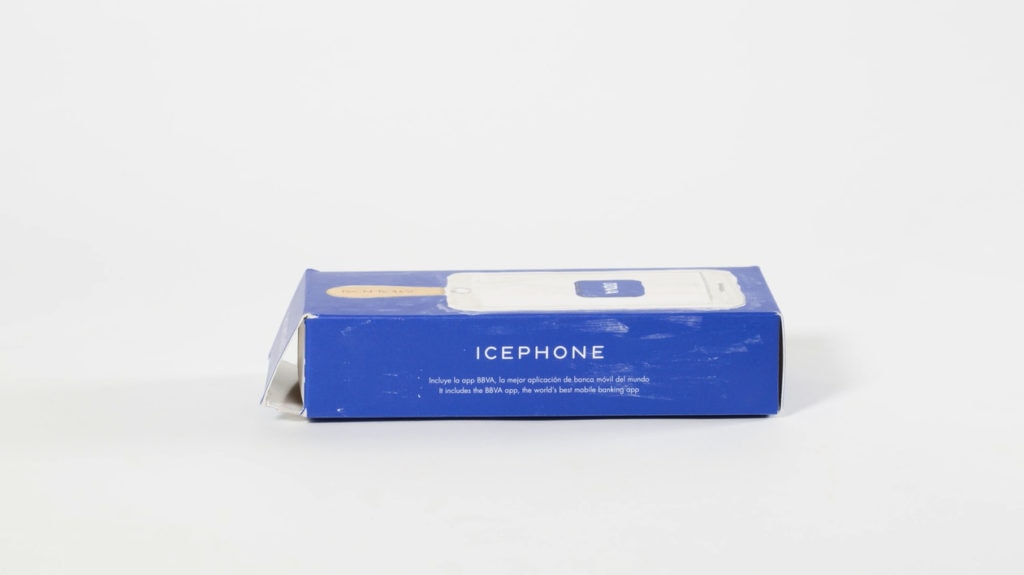 Jordi Roca's Icephone - BBVA