Although several challenges still have to be overcome, some data suggest that Colombia is a fertile ground for the expansion of banking, financial, cooperative and mobile wallet services.
According to the Ministry for ICT, in Colombia there are already 2.5 million people who manage their money digitally. Meanwhile, Asobancaria claims that after Brazil and Mexico, Colombia is the third country in Latin America with the largest number of banking transactions made through smartphones. In total, Colombia's Financial Superintendence calculates that in 2014 mobile banking in the country grew by 334%, becoming the fastest-growing banking service sector.
This outlook is exciting not only for users, who will increasingly find more and better options for managing their money, but also for developers of web platforms and applications designed for facilitating the management of personal finances.
To find out about the development of mobile banking services in the country, we consulted with three Colombian startups that develop banking apps. All three stand out for the innovative way in which they have developed their services in order to meet the specific needs of Colombian users.
Edwin Argote, commercial manager of Instapagos, an app for making advance payments for purchases and paying bills for public services and educational institutions; Camilo Caicedo, who leads LeniBrothers, a cooperative specializing in nanocredits (loans for less than USD 250) aimed primarily at university students; and Bankity, an app that provides automatic control over the user's expenses using electronic money, without being asked for a password. These three platforms took part in BBVA Open Talent 2014, in the New Banking category for Central and South America. Instapagos and LeniBrothers were finalists, while Bankity was the winner.
Features of a platform useful and convenient for users
Instapagos To Instapagos, transactions are a means and not an end in themselves. The aim of its business is to help its customers make money through the service platform made available to them.
LeniBrothers It is focused on young people, a sector that, according to them, has traditionally being excluded by banks. The key has been to offer them tailored-made loans and keep close to them, in constant communication, for which they make extensive use of the social media..
Bankity They believe that the key is to innovate by subtraction and not by addition, as many entrepreneurs and institutions in the sector consider that the more options an app has, the better it is. This results in very complex apps, and to them, in the mobile world less is more. "The important thing is for the user to understand what problem the app solves or what need it meets, not that it has so many benefits that users don't even know what they are used for. It is much preferable to solve a problem very well than to partially solve ten problems".
Tailor-made services for Colombians
Instapagos For people to take the leap and adopt virtual platforms, they need a very big incentive. "If one day a bank should form an alliance with any sector so people who buy certain products with its app for six months can get a significant discount for their purchases, I'm convinced that instead of spending money on advertising and consultancy firms it could persuade people to use its mobile apps".
LeniBrothers They offer loans that young people really need and can pay back. "We don't want them to get into debt for the rest of their lives, quite the opposite, we want to teach them that they need to get into debt according to their ability to pay".
Bankity Colombia is a country where 80% of the people do not save and has a complicated past that has greatly undermined their trust. This is why Bankity offers security (it never asks its users to digitize their passwords) and privacy, since it uses an alias, so the user's name and ID are never known. Security and privacy are the peace of mind they offer users.
Challenges for expanding supply and the use of mobile and web banking services in the country
Instapagos Banks need to change their mentality. "Banking apps today behave like virtual branch offices, but they have been unable to create ecosystems or solutions that attract people".
LeniBrothers "The greatest challenge is to improve the infrastructure. Many people are still not using banking services, and this is slowing down the app consolidation process. Another factor is related to the cost of the services. This is connected to the infrastructure. If the infrastructure is not adequate, the cost of accessing the apps is higher. The Colombian financial system has very high costs compared with more developed countries".
Bankity "The main challenge is for the open innovation concept to be accepted by the sector, which represents a very drastic change of mentality for banking institutions and a challenge for us, the entrepreneurs who are trying to convince them to make that change".
Advice for entrepreneurs developing banking or financial apps
Instapagos Forget about what the banks are doing now.
LeniBrothers To develop fast and easy-to-use apps that are available to all: those who use banking services and those who don't. It is also worth focusing the efforts on including the niches that have been neglected by the large financial institutions.
Bankity Focus your startup on user acquisition and retention. When you have tens of thousands of users from a certain bank, that's the right time to talk to the bank and show the benefits that your solution offers.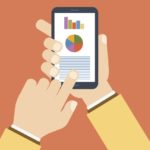 More information on these Colombian apps:
Instapagos
It has 30,000 users making transactions every day from their smartphones.
LeniBrothers
The cooperative has more than 500 members, of whom over 200 already maintain a credit relationship with LeniBrothers. They have approved over 1,000 nanocredits for a total amount of more than 100 million pesos (USD 40,000).
Bankity
The app has more than 45,000 downloads and has helped its users control more than 80 million dollars in expenses. Today it is between 15 and 20 times bigger than it was 9 months ago.