A plug-in is an essential add-on that expands a navigator's ability, allowing users to watch a television show or videos on YouTube, for instance. The Chrome Web Store has thousands of plug-ins that make life a little bit easier for users – or at least brighten their day.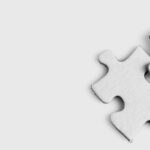 According to data from Netmarketshare, Google Chrome is the most popular navigator in the world, followed by Explorer, Safari and Firefox. One of the reasons that Chrome tops the list is their variety of plug-ins, or extensions, they offer users. They come in all sizes, shapes, and colors. Some are free and others are available for a charge. Below we explain the most useful, interesting, fun and practical plug-ins.
Mens sana in corpore sano
A little exercise is fundamental to have a healthy mind and body. Nudge Kick works with the Google Fit app to block URLs until users meet their fitness goals. It's free and perfect to accomplish those New Year's resolutions.  .
For people more concerned with food, and not so much with working out, Plan to eat compiles both healthy, and not so healthy, recipes, to start cooking.  Meanwhile Drink! helps you stay hydrated with a system of alarms that warn you if you go too long without drinking. The frequency of the alarms can be adjusted, as well as your beverage of choice.
Solidarity
Plug-ins can also help you fulfill your commitment to be more charitable. Tab for a Cause shows the website of a charitable organization every time you open a new tab in the navigator. The organization partners with Water.org, Action Against Hunger, Save the Children and Conservation International. The extension has raised $306,478 in donations so far – money that will be allocated to these NGOs. Ecosia is also one of the most committed apps. The search engine donates 80% of its profit to a program to plant trees in Burkina Faso.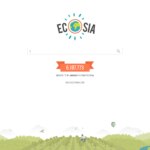 Ecosia, the search engine that plants trees - Ecosia
Productivity
With the goal of keeping your Favorites folder nice and organized, Pocket helps you save websites, articles and video in different categories. It also has an app that can be downloaded on any Android or iOS device to access the content anywhere. They can be saved on any navigator – not just Chrome – as well as by email and on other apps like Twitter, Flipboard and Zite.
Sometimes memorizing passwords for all the different apps and websites can be a big headache. Lastpass solves this problem for you by allowing you to save digital log-ins, simplifying online purchases and generating much safer passwords.
And so you don't forget anything on your To-Do List, the official plug-in Google Tasks works as a sort of notebook that lets you record tasks and lists, and cross them off when you complete a task.
Procrastination is very common when going online, but RescueTime can prevent you from getting too distracted by categorizing websites based on how distracting they are and following your digital footprint to find out how you spend your time online. Focus takes it one step further and only lets you access websites that you have previously selected.
And to know when you should disconnect, the plug-in Break Timer alerts you to the best time to take a break.
Forest is a gamified way to stay focused. The extension lets you grow digital trees provided that the programmed activity is done with no distractions. This requires configuring the most damaging pages that cause you to waste the most time. The more you pay attention, the more trees and forests you can grow. It's available on Chrome and Firefox and as an Android and iOS app, so it can also be used to study, read, or pay attention without looking at your smartphone.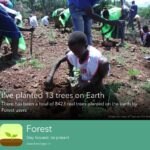 For every 2,500 digital trees, Forest will plant a real tree in a place combating deforestation. - Forest
To brighten your day
The time has come to replace Chrome's "new tab" with something much more inspirational. There are many different options that include landscapes, drawings and colors.  Momentum is the ideal extension to inspire you with motivational statements and artistic photos – you can even see the time and weather. And if you're looking for something much simpler, there's Rather Nice, a plug-in that shows a compliment in the new tab to make your day a little better. Infinity New Tab is the most complete by far. It lets you make notes, bookmarks, a list of favorites, see the weather, etc.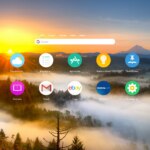 Configuring the new tab is simple and practical with Infinity - Infinity
Noisli adds a relaxing sound to the screen's background – rain, wind, a train, birds and leaves gently falling in a forest. It's very easy to use. You just have to download the extension, enter your email or Facebook long-in, confirm, and you're ready to go. Within the page you can also save different audio files to listen to while you work, or go online.