The Fine Art Group will advise BBVA Global Wealth clients in art-related issues
BBVA Global Wealth, the private banking unit of BBVA, will be partnering with the consulting firm The Fine Art Group to offer its customers comprehensive art advice. The goal is to help BBVA's Private Banking clients understand and manage art as an investment. This service is currently available in Spain, Mexico and Switzerland and will soon be expanded to other regions.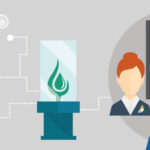 The Fine Art Group is one of the top global art advisory and art investment firms, with a 15-year track record of buying and selling art. The agreement with BBVA in Spain, Mexico and Switzerland will allow the bank to offer ultra-high net worth individuals a comprehensive art service. This service will include building and managing a collection, purchases and sales, third-party valuations for insurance and guidance at art fairs, galleries and auctions.
According to Paloma Piqueras, Global Head of BBVA Asset Management & Global Wealth, "this agreement with The Fine Art Group helps us to upgrade our private banking services, offering a holistic advisory approach to our clients in all their needs, both financial and non-financial, including art as an alternative investment."
For Philip Hoffman, CEO of The Fine Art Group, the agreement with BBVA is based on shared principles regarding customer relations: Independence, trust, transparency and discretion. "Having founded this business 15 years ago to help guide art collectors and investors alike through the market, I am particularly proud to be working with BBVA to offer this service to their clients. The art market is continuously growing and I have seen a rise in the number of high net worth families taking an interest in art, not just as passionate collectors, but as astute investors," says Phillip Hoffman.
BBVA has private banking presence in 12 different countries, with Spain, the U.S., Mexico and Turkey being the most relevant regions. Its mission is to create the best opportunities and solutions for its high net worth clients, building strong relationships based on trust and offer the best client experience in the market.
BBVA seeks trustful relationships with clients based on not only offering the best solutions for their financial needs, but also on creating opportunities beyond finances, providing access to exceptional services in health, education, leisure and business.