Propel Venture Partners announced its participation as a lead investor in a funding round for EaseCentral, a platform for managing health insurance for small- and medium-sized companies (SMEs) in the United States.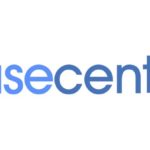 EaseCentral, headquartered in San Francisco, California, offers a cloud-based platform tha enables easier enrrollment and management of health benefits for SMEs and their employees.  Propel led the Series A funding round for €5.8 million (US$6.5 million). Following this investment, EaseCentral has total funding of €10.3 million (US$11.5 million). The other investors who participated in this round include Freestyle Capital, Compound, Upside Partnership and Transmedia Capital.
Ryan Gilbert, partner at Propel Venture Partners, said, "We're excited to partner with the EaseCentral team. They know insurance and have coupled their first-hand experience in this complex market with the technical strength."
David Reid, CEO and co-founder of EaseCentral, said "Working with Propel Venture Partners will take our already industry-leading offerings to an entirely new level in 2018. Together, we are ready to see unparalleled growth over the next year."
According to EaseCentral, the funds from this round will be used for the company's expansion throughout the United States, including the opening of a New York office in the coming months. The funds will also allow EaseCentral to broaden its principal products and services, through new alliances in the area of human resources, or technological integration with health insurance agents. Since it was launched in 2015 on the U.S. West Coast, EaseCentral has managed to capture more than 30,000 SMEs and one million employees now use its services.
Propel has previosly invested in the broader insurance sector. In October 2016, it was a lead investor in a Series B financing round of $14.1 million (€13 million) in Hixme. This startup offers employees a choice of personalized healthcare plans and related benefits via an online platform.
Propel investments are characterized by the team's focus on companies that are rethinking and rebuilding financial services and commerce. Notable prior investments include: Brave (ad-blocking browser using blockchain for payments to publishers), Civic (blockchain-based identity), Drive (B2B car sales platform for dealers), Hippo (Home Insurance), Guideline (online U.S. retirement saving platform) and Hixme.