It's far from easy to gain a foothold and shine in the fintech sector. There are plenty of services to be offered, but the challenge is excelling and achieving market leader status. Not all succeed, but the waves that SEED has been making suggest this may be a company to watch.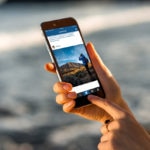 The fintech sector represents a major opportunity for startups. It offers them the chance to enhance financial services using technology and adapting the same to customer requirements, because banking too must evolve. There are lots of businesses out there, but one of the most recent and interesting is SEED.
SEED emerged from the YCombinator stable, one of the best-known and most eye-catching tech accelerators. Its approach is simple, yet ambitious: the idea is to establish itself as a toolbox for finance businesses looking to provide tech solutions of any kind. This is indeed one to keep an eye on, and a particularly striking idea.
Unlike other fintech firms, SEED is not aiming to provide an end solution to users (something like Square, for example). Instead it wants to act as an intermediary between businesses and their clients. As we said; a toolbox to help bring technology to the financial world.
SEED supports the development of applications and services for mobile devices, allowing users to securely move money and easily manage their accounts. Such is their belief in the system's tight security that they offer compensation of up to 50 million dollars in the event of a security breach.
SEED acts as a bridge, an invisible support unseen by the user and experienced only via the applications developed to use it. How does SEED stand out from other fintech companies? It is the first to create an API designed to support the development of banking services.
The API can be used to generate notifications, all kinds of customization options and make database inquiries very simply but also completely securely. Communication is rendered easier, but that doesn't mean any less secure.
SEED has been designed to support developers, and is now making its first in-roads into the market. Having emerged under the YCombinator umbrella, it is now launching a beta program in the United States, seeking to work with a number of clients and grow. There are no plans for launch in Europe just yet, but its approach and position as a driver of innovation in financial services make this a company to watch.