Sixteen global banks and the United Nations create the first methodology to assess the impact of climate change on their loan portfolios
Sixteen international banks convened by the United Nations jointly published a first version of the methodology to provide banking greater transparency and advance a better understanding of the management of risks and opportunities related to climate change. BBVA is one of the institutions participating in the project.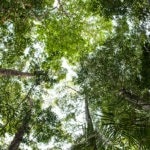 The project is in response to a proposition made by the United Nations Environment Progam Finance Initiative (UNEP-FI), which convened 16 of the world's leading banks in order to develop a methodology that helps the finance industry better manage and be more transparent with respect to the business risks represented by a transition to a low carbon economy.
The output of the initiative is a guide that introduces an innovative methodology developed on the foundation of recommendations made by the Task Force on Climate-related Financial Disclosure (TCFD). Its objective is to increase banks' understanding about how climate change can impact their business and, thus, how they can improve the analysis of risks ... as well as opportunities.
This improved understanding is fundamental to encourage the banking industry to be more transparent about their risk exposure and opportunities resulting from climate change, to report on their strategy to contribute to the attainment of a sustainable economy – in line with the TCFD recommendations, – and to seek their customers' engagement in this objective.
The methodology provided by the guide is designed to:
Take advantage of existing knowledge, evaluation procedures and models already in use by banks.
Support better assessment of risks – and potential opportunities – that might arise in the future according to climate change scenarios.
Allow institutions to examine risks and opportunities in different geographies and sectors.
Offer ideas beyond the usual stress testing horizon, establishing a 2-3-year view.
This groundbreaking methodology was developed with the support of the consultancies Oliver Wyamn, Mercer, and Acclimatise. Risk and investment management experts also contributed to the methodology, as did scientists specializing in climate change from the International Institute for Applied Systems Analysis (IIASA), the Potsdam Institute for Climate Impact Research, and the International Energy Agency.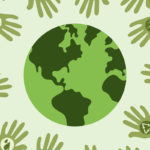 Financial markets can become a catalyst for action on sustainability, but for that they need to be more long-term oriented.
The banks that led the project and are actually trialing the methodology are ANZ, Barclays, BBVA, BNP Paribas, Bradesco, Citi, DNB, Itaú Unibanco, Banco Nacional de Australia, Rabobank, Royal Bank of Canada, Santander, Société Générale, Standard Chartered, TD Bank Group, and UBS.
Long term vision
Erik Solheim, head of UN Environment commented on the importance of applying long term strategies. "Many of the environmental challenges that the world faces today, especially climate change, can be traced back to one fundamental root cause: short-termism.  Financial markets can become a catalyst for action on sustainability, but for that they need to become more long-term oriented. This change in perspective is what we need to achieve sustainable development, which is why we are so encouraged to be working with committed leaders in the finance industry." he said.
Christian Thimann, Co-President of UNEP-FI and Vice President of TCFD stressed that "When we published our recommendations less than a year ago, we were deliberate in viewing banks and other financial institutions not only as consumers of climate-related disclosures, but also as preparers and issuers of such disclosures. We did so to emphasize the key role that financial institutions will have to play both in both safeguarding financial stability and financing economic decarbonisation."
He added, "That is easy to understand.  The hard part is finding effective yet practical ways for financial institutions to take such action, to carry out the required assessments, and to meaningfully disclose. I am thankful for the contribution that this group is today making to that effect."
According to BBVA's Global Head of Responsible Business, Antoni Ballabriga, "This is a key milestone to better understanding how climate change impacts banking activity. We are very proud to be part of a collective endeavor promoted by UNEP FI to set the fundamentals of an open methodology that will be used by the whole industry worldwide."
The great challenges that we face today require more than ever even greater collaboration
Pledge 2025
In line with this objective, BBVA recently announced its Pledge 2025, the bank's climate change and sustainable development strategy to advance the attainment of the United Nations' Sustainable Development Goals (SDG) and those of the Paris Agreement on climate change.
It is an eight year pledge (2018-2025) based on three pillars: financing, management, and engagement. BBVA commits to allocating €100 billion euros in green financing, sustainable social infrastructure, agribusiness, social enterprise, and financial inclusion.
In its pledge to manage environmental and social resources and minimize potential negative impacts, direct and indirect, BBVA has assigned itself the goals of having 70% of the energy it uses come from renewable sources by 2025 and reducing its direct CO2 emissions 68% from 2015 levels. BBVA has also committed to engaging its stakeholders in driving the financial sector's contribution to sustainable development.