A year strong: the Principles for Responsible Banking and its commitment to the planet
More than a third of the global banking industry has signed the Principles for Responsible Banking, which this month celebrates its one-year anniversary. This milestone demonstrates the sector's commitment to sustainability and aligning its business activity to the promises made in the Paris Agreement and the UN's Sustainable Development Goals.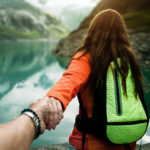 On September 22, 2019, during the United Nations General Assembly in New York the Principles for Responsible Banking was formally signed. The Principles had been drafted and promoted the year before by 30 financial companies — of which BBVA was one — under the framework of the United Nations Environment Program Finance Initiative(UNEP FI). The Principles aim to provide banks a blueprint for how their involvement can assist with addressing the challenges of the climate emergency and creating a sustainable future.
1: Alignment 
Signatory banks will strive to ensure their business strategies and decisions will take into account societal needs as well as the SDGs and the Paris Agreement, which was signed in 2015.
2: Impact
Participating organizations will also try to identify, evaluate, and be transparent about the significant social, environmental, and economic impacts — negative and positive — their activity might have. They will endeavor to limit the former and increase the latter. In addition, they will assess the risks and opportunities that their business activities, products, and/or services represent to the sustainability of both the environment and society.
3: Clients
Signatories will work with their clients and customers in order to promote sustainable practices and foster shared prosperity for current and future generations alike. For example, they will support their clients as they adopt new technologies and sustainable business models. They will also help them by disseminating knowledge and providing the skills they need to manage their finances effectively.
4: Stakeholders
Participating organizations commit to identifying and partnering with relevant external stakeholders in order to achieve these goals shared throughout society. To do so, they aim to listen to and consult on the problems that their strategy or commercial practices might cause.
5: Governance and Culture
Banks will seek to set public objectives and implement them through effective governance systems and a culture of bank accountability. They will thus strive to correct the most negative impacts stemming from their business activity.
6: Transparency and Accountability
Participating companies have also demonstrated their willingness to periodically review the implementation of each of these principles. In fact, they have committed to publicly reporting on both their negative and positive impacts in the first 14 months, committing to transparency and fully assuming accountability.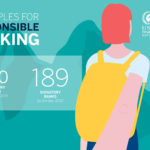 A sustainable future
The Principles' founding financial institutions established these six principles after consulting with 500 stakeholders. Any bank can sign up to the Principles. More than 185 – representing one-third of the global banking industry – have already committed to aligning their activities to these principles as well as with the UN-mandated Sustainable Development Goals (SDGs) and the Paris Agreement.
The initiative's sponsors believe that the more banks that support it and adopt the principles, the better represented it will be and better positioned to fulfill the objectives of a sustainable, more equitable future. Furthermore, United Nations data indicates that the savings and income resulting from the strategies supporting the sustainable development goals are estimated to reach $12 trillion, creating 380 million new jobs by 2030.
According to Christiana Figueres, coordinator of Mission 2020 and former executive secretary of the United Nations Framework Convention on Climate Change (UNFCCC), "all banks should become signatories, and all regulators, investors, legislators, and civil society should support the banking sector as it adopts and implements the Principles for Responsible Banking."
BBVA pursues sustainable development
As one of the founding banks signing the Principles for Responsible Banking, BBVA has made many strides in recent years with regard to sustainable development financing. The BBVA Pledge 2025 intends to secure €100 billion in sustainable finance, to contribute to the fight against climate change. Two and a half years after the bank launched this roadmap for the attainment of the SDGs, it has managed to raise €40.1 billion by the end of June 2020.
This means that two and a half years after launching Pledge 2025, BBVA has allocated 40 percent of its target to projects that pursue sustainable development. This figure includes transactions in green financing (62 percent of the total), social entrepreneurism and financial inclusion (13 percent), sustainable infrastructure and agribusiness (11 percent), and other sustainable sources (14 percent).