BBVA and Tiendas Ara, a major chain of discount stores,  have teamed up to offer a new line of social-impact reverse factoring. The aim is to provide Ara's suppliers, mainly micro, small and medium-size companies, with access to more affordable finance solutions. In line with the commitment to narrow inequalities and build lasting relationships with local suppliers to boost domestic production and foster job creation, Tiendas Ara is the first company to join this initiative in Colombia.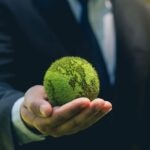 Social-impact reverse factoring is a type of finance that gives suppliers early access to invoice collection on better pricing terms and immediate availability of funds. So, when Ara acknowledges a supplier's invoice and notifies the bank, BBVA will make an advance payment.
The aim is to provide liquidity and financing alternatives to micro, small and medium-sized companies, thus breaking down barriers and making supplier payment policies more flexible. This practice boosts production, local job creation and the social and economic sustainability of the communities where the company has a presence.
Thanks to this initiative, Tiendas Ara has benefited more than 130 companies on average each month, has revitalized suppliers' cash flow, and has helped to ensure that the economy does not come to a halt due to the crisis created by the Covid pandemic.
BBVA and Tiendas Ara thus contribute to the Sustainable Development Goals, especially those related to decent work and economic growth and the narrowing of inequalities.
Social-impact reverse factoring forms part of a wide range of financial solutions that support the diverse business partners involved in a supply chain, from the moment a purchase order is issued until payment of the respective invoice is made.
This kind of scheme will have a major impact on strengthening the financial capacity of suppliers, enabling them to access a new line of credit at a much lower cost, which in turn will result in a more robust supply chain.