Green is more than a color. In our collective imagination it symbolizes nature and is associated with caring for the environment. We need a green future so the world will continue to be the place we know today and not the foreboding future as depicted by gloomy predictions. BBVA is aware of this and for years has been committed to green and social financing. In fact, it is one of the banks most recognized for its activity in sustainable financing.
In February 2018, BBVA announced Pledge 2025, its climate change and sustainable development strategy aimed at advancing the fulfillment of the United Nations' Sustainable Development Goals (SDGs) and which is aligned with the Paris Agreement on climate change. The bank wants to align its business activity with the global warming scenario of a 1.5ºC temperature rise cap and strike a balance between sustainable energy and investments in fossil fuels. Thus, BBVA is working to be able to provide a corresponding sustainable alternative solution for all its products, for large companies and institutions, SMEs, and consumers alike.
Financing for consumers and business
Loans for energy efficient homes
According to a study by Spain's Center for Sociological Research (CIS), eight out of ten Spaniards (83.4 percent) believe climate change is a reality. BBVA has responded by being the first bank in Spain to offer a line of loans that incentivizes the development of energy efficient homes. Buyers who finance their homes with this loan benefit from a discount on the difference of their mortgage, while at the same time doing their part for the environment thanks to the almost zero energy consumption the new constructions boast. This also implies a significant savings in electricity and heating bills. BBVA is also promoting this type of energy efficient home loan in Peru.
Loans for eco-friendly vehicles
To meet the growing demand in Spain for this vehicle, BBVA has recently launched two loans: one targeting consumers and the other for SMEs and self-employed workers. Both loans are designed to cover purchases of electric and hybrid vehicles that do not exceed maximum emissions of 75gCO2/KM. The primary features of these loans are:
Green car loan for consumers: for a maximum of €75,000 with a term of up to 96 months (8 years), an interest rate of 4.95% (5.13% APR), and no upfront signing fee.
Sustainable vehicle loan: SMEs and the self-employed can apply for a loan up to a maximum value of €300,000, which can be returned over  96 months (8 years) at a fixed interest rate of 3.75 percent,. There are no upfront commissions nor is the customer obligated to contract additional products.
Investment Products
Currently, BBVA Asset Management, the bank's fund management division, has two investment funds in its portfolio in Spain that meet SRI (socially responsible investing) criteria:
The BBVA Futuro Sostenible ("Sustainable Future") fund is a global asset allocation fund that invests in equity, public debt, and credit. It is the first of its kind in Spain, given it is fully aligned to all the pillars of SRI.
BBVA Bolsa Desarrollo Sostenible ("Sustainable Stock Exchange Development") is an international equity fund that incorporates criteria that evaluate socially responsible investing when selecting the securities that make up the portfolio.
The bank has also recently launched its first individual pension plan (IPP) managed with SRI criteria. The BBVA Sostenible Moderado ("Sustainable Moderate") Plan is structured as an option for allocating retirement savings. Intrinsically tied to the long term, it offers a horizon with maximized sustainable investment benefits
In December 2019, the bank began to offering individual customers sustainable financial contracts. This structured investment product guarantees a one-year term for the return of 95 percent of capital invested and a .80 percent coupon for this amount.
Wholesale financing
BBVA plays a key role in developing the sustainable financing market in the wholesale banking business. The bank has the means, knowledge, and experience to deliver its clients the very best sustainable financing solutions. Proof of this lies in the wide range of sustainable products BBVA offers corporate clients, those clients that are interested in financing green and social projects as well as those whose commitment to sustainability has them link their finance products to their environmental, social, and governance (ESG) score.
Bonds
Sustainable bonds finance sustainable projects, whether environmental or social, or a mix of both. They are products that have already been structured and make up part of the corporate financing for socially committed businesses. Social bonds are issued if the projects to be financed are social, and green bonds are issued if the projects are related to natural resources and the environment. The latter should be aligned with the Green Bond Principles (GBP), which promote the integrity of the green bond market through a set of guidelines that recommend transparency, publicity and reporting.
Over the past three years, BBVA has participated in pioneering sustainable bond issuances in several countries: in 2017, the issuing of SSE's first green bond in the U.K.; in June 2019, ESB's first green bond in Ireland; and  in September 2019, Generali's first green bond in Italy. In Spain, the bank provided advisory and placement services for the first public sustainable debt issuance by the Madrid regional government in 2017; and in February 2019, BBVA issued the first green structured bond using blockchain technology for MAPFRE — an operation that marked a milestone in the industry due to its sustainable and technological nature.
Loans
BBVA has been a pioneer and fundamental driver of sustainable loans, and one of the most active banks worldwide. In 2018, the bank led a total of 17 operations in Europe and the Americas for clients from a wide range of sectors. In fact, it is the bank that has most frequently acted as coordinator / sustainable agent. By the end of October 2019, BBVA had led an additional 20 operations.
The sustainable loan business has been gaining ground since 2017. Now it is truly a global market. As of 2018, a set of guidelines exist specifically for this purpose: the Green Loan Principles (GLP). These principles recommend obtaining certification from an independent environmental consulting firm (such as Sustainalytics, Vigeo-Eiris, Standard Ethics, Robeco SAM, or even PwC and S&P) for communications with the market and to ensure greater rigor and independence of the green/sustainable certification.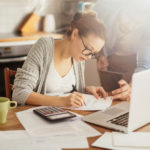 There are two types of sustainable loans:
Loans for a specific purpose: the company requesting the financing commits to use the funding exclusively for projects, assets or activities that have a positive impact on the environment.
Revolving credit line:  also known as a "green revolving credit facility" (RCF), the funding is not intended to finance sustainable projects —  as the purpose of the credit line is not set.  Instead it is based on environmental, social and good governance (ESG) criteria for the company. The interest rate for this credit line depends on the company's ESG score. The better the score, the less interest they will pay. It's a novel concept that is already being used by both Spanish and international companies, such as Red Eléctrica de España, Meliá Hotels, Redexis and Gestamp (Spain); Hera, SNAM and A2A (Italy);  SSE PLC, Mace and Michael Page (UK); Fibra Uno (Mexico); and COFCO (China).
Both types of loans can be either bilateral or syndicated. In a bilateral loan there are only two participants: the bank acting as the lender and the client acting as the borrower. BBVA and Iberdrola were pioneers in this type of loans, signing in February 2017, the world's first green loan to a energy company for the largest amount at the time. A syndicated loan consists of a group of several banks financing an operation, with one of them acting as the sustainable agent, managing and centralizing the corresponding documentation with the environmental certification agency.  The Spanish paper company Tradebe signed the world's first green syndicated loan in 2018, led by BBVA.
Project finance
A sustainable loan in project finance format finances large-scale infrastructure or energy projects that either comply with social criteria or are eligible to obtain green certification due to the type of project they promote.
BBVA was a pioneer in signing the world's first green loan with a project finance structure in Uruguay with the European operator Terna, financing Spain's first green project finance, Novo Hospital in Vigo.
Sustainable transaction banking framework
In early 2018, BBVA announced a new framework for sustainable transactional products through which its clients' transaction banking operations could be classified as green, social or sustainable. It is an unprecedented methodology in the industry, which has been reviewed and praised by the sustainability agency Vigeo Eiris. This framework was recently expanded. Now known as the sustainable transaction banking framework, it allows for the inclusion of new products.
Prior to its expansion, only the following operations could be classified as sustainable: buyer credit, factoring, guarantees, letters of credit, renting and leasing, reverse factoring, supplier credit, loans to exporters and working capital loans. In the expanded framework, BBVA now offers sustainable versions of short-term deposits, financial contracts and supply chain finance.
Siemens Gamesa Renewable Energy, one of BBVA's strategic clients with an international profile, was the first to receive a green guarantee line through this new methodology for a total amount of €900 million.