This week marks yet another milestone for BBVA in the European green financing arena. ESB, the leading Irish Utility, has chosen BBVA to act as green structuring bank and joint bookrunner in their inaugural EUR 500 million green bond. This is the first ever green bond issued by an Irish corporate and the net proceeds from the transaction will be destined to finance eligible green projects, mainly under the following categories: renewable energy, energy efficiency, clean transportation and green buildings.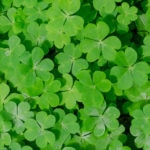 The transaction was executed after an extensive roadshow through the main European financial hubs in which meetings and calls where held with more than 100 leading investors. The significant demand for this green bond has permitted ESB to price at 1.125%, achieving it's lowest coupon for a senior bond with strong participation of socially responsible investors from different countries demonstrating the increasing appetite for sustainable finance products in Europe.
All green bonds must have a green certificate obtained by an independent environmental consultant. In this case, Sustainalytics verified that ESB's green bond is aligned with the Green Bond Principles and that  its environmental impacts will advance the UN Sustainable Development Goals.
Alvaro Solis, Head of  DCM Corporates EMEA, comments: "This notable mandate continues to demonstrate BBVA's strong commitment to the utility sector and reinforces our leading position in the European sustainable finance arena. We are delighted to have supported ESB in their sustainable finance strategy."
BBVA, a leader in sustainable finance
As a sign of its firm commitment to the fight against climate change, BBVA approved its Pledge 2025 in 2018 through which the bank will mobilize €100 billion from now until 2025 in green financing, sustainable infrastructure, social entrepreneurship and financial inclusion. The bank has the capacity, knowledge and experience to provide its clients superior advisory services for sustainable financial solutions and is playing a key role in developing this market.
2018 proved to be a year of consolidation for green, social and sustainable bonds. As an issuer, BBVA approved its framework for sustainable bonds tied to UN SDGs and successfully concluded inaugural green bond issues by BBVA and BBVA Bancomer, as well as Garanti's first gender bond. As a placement and structuring agent, BBVA has maintained its leadership in this market, participating in 13 operations as a bookrunner.
About ESB
The Electricity Supply Board ('ESB' or 'The Group') established in 1927 is a leading Irish diversified and vertically integrated utility.
ESB operates right across the electricity market: from generation, through transmission and distribution to the supply of customers. ESB is the owner of the distribution and transmission networks in the Republic of Ireland (ESB Networks) and Northern Ireland (Northern Ireland Electricity Networks), with a combined Networks Regulated Asset Base of €9.6bn. In 2018 it had a 38% share of generation in the all-island market (ESB Generation and Wholesale Markets) and a 33% share of electricity supply in the all-island market (Electric Ireland) with 1.25 million customer accounts.