BBVA leads its first sustainable revolving credit facility in the UK with SSE
SSE PLC, a leading developer, operator and owner of renewable energy assets across the UK and Ireland, has once again partnered with BBVA as sole sustainability coordinator under its new 'revolving credit facility' (or RCF). In 2017, SSE and BBVA worked together in the arrangement of the company's inaugural green bond issue.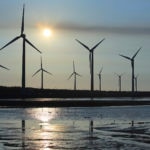 The present transaction, which amounts to £1.3 billion (€1.5 billion approximately), is the first sustainable facility led by BBVA in the UK and the first transaction carried out under the new LMA (Loan Market Association) standards on "Sustainability-Linked Loan Principles," published last week. The economic conditions of this revolving credit facility are linked, in addition to SSE's ratings, to the company's ESG (Environmental, Social & Governance) performance. Vigeo Eiris is the ESG rating provider for the transaction.
Jorge González Jacob, Global Head of Corporate Loans, highlights: "This sustainable loan, the first in RCF format arranged by BBVA in the United Kingdom, is undoubtedly an important milestone for the bank as it allows us to reinforce our leadership position in sustainable finance in Europe. More and more of BBVA's strategic clients, such as SSE, are looking for financing alternatives that add value to both society and environment".
SSE's Finance Director, Gregor Alexander, commented: "I am pleased we have been able to successfully refinance our key corporate liquidity facility on improved terms and now with the ESG feature included, this facility along with €1.25bn of outstanding Green Bonds, will help SSE, as a major investor in the UK and Ireland energy infrastructure, support our recently announced 2030 Sustainable Goals."
With this sustainable credit line, SSE reaffirms its commitment to the principles of sustainable development and to tackle climate change. A commitment shared by BBVA, which both companies already showcased with the issue of what was the largest green bond by a UK company at the time, intended to refinance SSE's portfolio of onshore wind farms.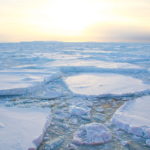 With this sustainable credit line SSE reaffirms its commitment to the environment and its fight against climate change
BBVA, a leader in sustainable finance
As a sign of its firm commitment to the fight against climate change, BBVA approved its Pledge 2025 in 2018 through which the bank will mobilize €100 billion from now until 2025 in green financing, sustainable infrastructure, social entrepreneurship and financial inclusion. The bank has the capacity, knowledge and experience to provide its clients superior advisory services for sustainable financial solutions and is playing a key role in developing this market.
BBVA has been a pioneer and the dominant player in the sustainable loan business. Today it is one of the most active organizations on the world stage in this field and the indisputable leader in Spain and Italy. In the past two years, BBVA has taken the lead on 30 sustainable finance engagements in Europe and the Americas for customers in various sectors. It also was the entity that acted on more occasions as coordinator and / or sustainable agent in 2018.
About SSE
SSE PLC is one of the UK and Ireland's leading energy companies, involved in the generation, transportation and supply of electricity and in the extraction, storage, transportation and supply of gas. Its vision is to be a leading provider of energy and related services in a low-carbon world and its strategy is to create value for shareholders and society from developing, owning and operating energy and related infrastructure and services in a sustainable way.
SSE recently linked its business strategy to the UN Sustainable Development Goals and set four fundamental goals of its own for 2030.