BBVA reinforces its leading position in the European sustainable bond issuance. On this occasion, the bank has acted as sole green structurer and bookrunner for the successful issuance of the green bonds of Scottish Hydro Electric Transmission plc (SHET), an electricity transmission company and subsidiary of SSE plc. With this dual tranche transaction, the company consolidates its position as the UK's most active utility in ESG bond financing.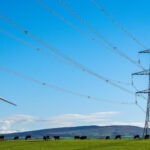 Through its subsidiary SHET, SSE plc is tapping the green bond market for the fourth time, with a dual tranche transaction. The company has issued a 7 year £ 250m bond with a coupon of 1,500%, and a 15 year £ 250m bond with a coupon of 2,125%. The proceeds of these green bonds will be used to support SSE's investments in low-carbon infrastructure needed to support the company's transition to net zero emissions.
SSE plc is a long standing client for BBVA. The bank acted as sole green structuring bank in their inaugural green bond issuance in 2017 and more recently, as sole sustainability coordinator in their sustainability-linked revolving credit facility.
SSE plc has a clear strategy towards energy transition and has been able to tap the green bond market to finance its key renewable energy and transmission projects in the geographies in which it operates.
Coinciding with its green bond issuance this week, and in a year in which the United Nations 26th Climate Change Conference will be held in the city of Glasgow, SSE plc has decided to further advance its sustainable financing programme by establishing a framework for the issuance of sustainability-linked bonds. BBVA, as sole structuring bank, has assisted SSE plc in the design and structuring of this new framework.
Angel Tejada, Head of Green and Sustainable Bonds at BBVA, comments: "BBVA is very pleased to be able to accompany SSE plc in its commitment to sustainability and the promotion of sustainable finance. Apart from participating in the issuance of their green bond, we have collaborated with SSE plc in the update and structuring of their Green Bond and Sustainability-linked Bond Frameworks. We believe that these kinds of frameworks can be important drivers in the sustainable finance space, as they allow the companies to take their sustainability agendas to the next level and integrate sustainability into their day-to-day financing in a more seamless and efficient way".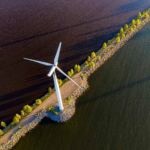 Gregor Alexander, Finance Director of SSE plc, says: "This funding is consistent with our commitment to maintain a strong balance sheet and investment grade credit rating, and underlines our commitment to green financing – just as the UK seeks to show leadership in this important area in the run-up to COP26".
With this new bond issuance, BBVA consolidates its position at the top of the sustainable issuance space and in particular, in the European utility sector. Apart from SSE plc, BBVA has led transactions for other active players, such as EDP, EnBW, Enel, Engie, ESB and Iberdrola.
BBVA, a leader in sustainable finance
As a sign of its firm commitment to the fight against climate change, BBVA announced its Pledge 2025 in 2018 through which the bank has already mobilized €50 of the €100 billion it targeted until 2025 in green financing, sustainable infrastructure, social entrepreneurship and financial inclusion. The bank has the capacity, knowledge and experience to provide its clients superior advisory services for sustainable financial solutions.
BBVA plays an important role in the development of the ESG bond market in Europe, the US and Latin America. From the beginning of 2020 until today, the bank has participated in 57 operations and has also been the first private institution in Europe to issue a COVID-19 bond.