Construction giant MACE debuts in the sustainable finance market guided by BBVA
BBVA has acted as sole sustainability coordinator to the British construction and consultancy giant Mace which will allow them to formalise their sustainability financing criteria. The company linked two finance facilities to social and environmental KPIs.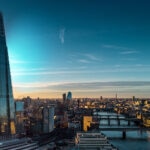 The financing consists of a £10 million revolving credit facility signed by BBVA, and a £50 million term loan financed by JP Morgan through the Export Development Guarantee (EDG) line, promoted by the export credit agency UK Export Finance (UKEF). BBVA was also the coordinating bank for the definition of sustainability criteria for both facilities, which are linked to two environmental and one social KPI.
The financial conditions subject to three indicators considered fundamental to Mace's strategy: two environmental and a social indicator
Mace has established an action plan for the next 10 years with ambitious sustainability goals. For this reason, it has decided to structure both financings as sustainable, leaving the financial conditions subject to three indicators considered fundamental to Mace's strategy: two environmental indicators related to CO2 emission reduction and increasing the use of renewable energy, and a social indicator based on reducing the frequency rate of accidents.
Mace has been putting sustainability at the core of its strategic plans (2026 Mace Business Strategy) as an element that sets it apart from its competitors, publishing an annual sustainability report that covers the different initiatives the company has carried out, as well as the degree to which it has met the established sustainability standards.
International Trade Secretary Anne-Marie Trevelyan said: "I am proud that Mace is generating sustainable profits that will create jobs, support communities overseas and protect the environment. This sustainability-linked loan shows the market this government will put its money where its mouth is. We are offering a clear and powerful incentive. If Mace meets or exceeds the green targets set, UK Export Finance will charge them less interest and they get a better deal. If they fail to cut emissions by as much as they say, we increase the rates, and they pay more. By putting sustainability at the core of its growth plans Mace is setting a powerful example for others to follow."
Richard Bienfait, CFO of Mace, commented: "We are delighted to be entering into this agreement with BBVA and J.P. Morgan, which will support our growth overseas and our important sustainability priorities. As a purpose-led business, Mace is committed to ensure that we do everything we can to pursue a sustainable world – and this landmark financing arrangement reflects that ambition."
Elena Guillem, Global Relationship Manager for Mace group at BBVA UK added, "BBVA is thrilled to have worked with Mace in its journey toward sustainable finance. More and more of BBVA's strategic clients, like Mace, are looking for coherent financing alternatives that are consistent with the commitment to add value to society and the environment."
BBVA, a leader in sustainable finance
As a sign of its firm commitment to the fight against climate change, in 2018, BBVA approved its Pledge 2025, for which it committed to mobilize a total of €100 billion in green financing, sustainable infrastructure, social entrepreneurship and financial inclusion. Three years later, after reaching the figure of €59 billion, the bank has increased its goal to €200 billion. As of December 2021, it had already reached €86 billion.
In the sustainable loans market, BBVA has been a pioneer and key driver, which has positioned it today as one of the most active banks globally and, more specifically, in Spain. During 2021 the bank has participated in 103 green and sustainable operations, of which it has led a total of 28 syndicated loans as sustainable coordinator and 22 bilateral operations at a global level for clients from various sectors, highlighting relevant operations in Spain, United Kingdom, Germany, United States, Mexico and Latin America.