Creating opportunities for a brighter future through the BBVA Compass brand
When BBVA Compass starts with a purpose, it immerses itself into it, as evidenced by the plethora of campaigns, events and other initiatives the bank leverages to create opportunities and bright futures.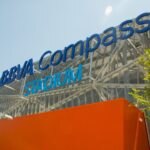 Earlier this year, BBVA debuted a global tagline, "Creating Opportunities", capturing BBVA Compass' mission and strengthening the core of what it stands for: to create opportunities for a brighter future for everyone. The tagline and the bank's "Bright Futures" platform have reflected what the bank has done over the past year in giving back to the communities it calls home.
"Our team is in the business of staying true to who we are, through both our words and our actions," said Chief Marketing and Digital Sales Officer Jennifer Dominiquini. "We're in the business of giving back to communities and people. We're not just putting a brand out there – we're living our brand. We're creating opportunities for everyone's bright futures, and that shows in the work we do year-round."
We're not just putting a brand out there – we're living our brand.
Biking for a cause
In the summer of 2016, BBVA Compass was the presenting partner of Pursuit Ride, a cross-country cycling campaign originating from The Center in Houston that raised both money and awareness for adults with intellectual and developmental disabilities.
The Center's own board member, David Baldwin, spearheaded the initiative, assembling 200 volunteers, riders, partners and support staff. His 3,500 mile cross-country effort raised a total of $13.5 million dollars for the outstanding organization he represented.
A super start to the 2017
Well before the football was kicked off into a sea of flashing lights from smartphone cameras, signaling the start of perhaps the most exciting professional football championship game in history, BBVA Compass had a game plan to showcase the city that hosted it.
As the primary supporter of various game-related events and initiatives, including a massive volunteer program, the bank showcased Houston, a city chosen to host one of the most notable sporting events in the country and world. Initiatives ranged from exclusive private client meals, a published roadmap showcasing city hotspots, a complimentary bike program to reduce traffic congestion, and a gathering with a legendary sports agent to recognize a legendary football player.
Click here for more information on bank activities during big game festivities, including a special gift to the Make a Wish Foundation.
Tackling cancer in Florida
BBVA Compass stuck with the gridiron theme shortly after the big game ended, helping the Miami Dolphins kick off the The Dolphins Cancer Challenge, the signature initiative of the Miami Dolphins Foundation's health pillar.
The annual event, this year held in February, raises funds for cancer research at Sylvester Comprehensive Cancer Center at the University of Miami. The event offered participants an opportunity to ride, walk, run, volunteer or donate throughout South Florida through all routes culminating at Hard Rock Stadium, home of the Dolphins.
"This is a growing event and our employees eagerly wanted to be part of it," said BBVA Compass South Florida Market President Roberto Muñoz. "Breakthroughs in cancer research provide bright futures and create opportunities for more people to live bright.
Leveraging relationships with brand ambassadors
A key component of the bank's branding efforts includes its brand ambassadors, who help serve as mouthpieces to an already full-force marketing and community effort. Brand ambassadors usually represent BBVA Compass in advertisements, community involvement activities and speaking engagements.
In August 2016, for example, the Roca brothers of Spain's celebrated El Celler de Can Roca came to the U.S. bringing their brand of culinary genius to BBVA Compass clients in two western U.S. cities as part of their BBVA-sponsored global tour. Lifestyle expert Sandra Lee has also represented the bank on multiple occasions, including at speaking events, on covers of Modern Luxury as part of the bank's "Year of Opportunity for Small Businesses" and other engagements.
Last September, NBA All-Star Kevin Durant made a towering at the IDEA Public Schools Austin's Rundberg campus, where his charity foundation and the bank gave the school a $100,000 outdoor basketball court where students can learn some of life's most lasting lessons. NBA All-Star James Harden has also taken part in multiple events in Houston, the bank's largest market, such as the bank's Project Blue Elf initiative.
Supporting superstars with a bright future
The University of Alabama and its rich gridiron history has dominated college football headlines in the past decade, winning four national championships, producing two Heisman Trophy winners, and sending 18 first round draft picks to professional football's most prominent league since 2007.
This year's draft was held in April, but the university's annual football pro day commenced in March, with all senior and selected junior Crimson Tide players participating in drills showcasing their athleticism and skill to pro scouts.
BBVA Compass brought their Bright Futures platform to Tuscaloosa, Ala., as the presenting supporter of this year's event, showcasing the bank's 10 Bright Principles for each player to follow on their path to football stardom.
"BBVA Compass has been a supporter and partner of The University of Alabama for over 20 years," said BBVA Compass Tuscaloosa President Steve Steele. "We are proud to have the opportunity to be the exclusive sponsor for Alabama's Football Pro Day, because we believe in the bright futures of these players. We're highly involved with the school because their values align perfectly with ours."
We believe in the bright futures of these players.
A bright perspective from top minds
BBVA Compass' Bright Perspectives series has been one of the most unique initiatives the bank has done, bringing top minds and insights to clients in markets across the footprint. The series has provided the bank's clients with a first-hand outlook about topics such as financial security, the economy, small business and technological trends in closed forums held at hotels and conference centers.
Keynote speakers have included former President George W. Bush, Wikipedia Co-Founder Jimmy Wales, Apple Co-Founder Steve Wozniak, noted former hacker and current security consultant Kevin Mitnick and lifestyle expert and bank brand ambassador Sandra Lee. The initiative is part of the bank's goal of giving a unique client experience that is rarely found elsewhere.
So far this year, the Bright Perspectives Series has visited Laredo, Texas, Phoenix and Jacksonville, Fla., with clients hearing from Mitnick, and witnessing hacking demonstrations to better understand the cybersecurity industry. Other markets that have hosted series events have included Denver, Fort Worth, Texas, Birmingham, Ala., Baltimore, Los Angeles and Chicago, among others.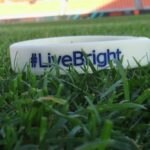 Revitalizing a storied community
There's perhaps no better example of how a partnership has helped a community than BBVA Compass Stadium. As it recently celebrated five years of operation, the bank reflected on how its presence has rejuvenated Houston's historic East End Neighborhood.
Since the stadium opened, BBVA Compass and the Houston Dynamo have worked together to promote the growth and beautification of the neighborhood by hosting events such as Building a Better Houston, the House that Ching built and other supportive community events.
As a result, the bank has poured in almost 1,000 total hours of employee volunteer work and more than $250,000 in grants for the Building a Better Houston initiative, $11 million in community development investments for 175 affordable housing units in the neighborhood, and has impacted over 800 elementary and high-school students in the area with more than 890 hours in financial education from over 137 bank volunteers.
Courses have been taught in various neighborhood locations, including at nearby Rusk Elementary and the stadium itself. The bank has also provided $10,000 in scholarships to 10 local students as part of the Business of Sports program, in partnership with the Dynamo, Dynamo Charities and Junior Achievement.
Read more about recent 2017 marketing-led initiatives in below: