New technologies are changing the way financial services are delivered. That is why financial inclusion must come hand in hand with digital inclusion and "in this journey, solid financial education is essential." These were some of the conclusions of the experts who participated in the third session of EduFin Summit 2021, the global financial education summit organized by the BBVA Center for Financial Education and Capability. Participants shared their insights into the challenges of financial vulnerability and solutions to reduce it.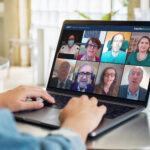 Magda Bianco, Head of Consumer Protection and Financial Education Department, Banca d'Italia and Co - Chair of the Global Alliance for Financial Inclusion of the G20 (GPFI), underscored the benefits that advances such as 'contactless' payments or new instruments for accessing credit have brought to vulnerable people. "Greater inclusion reduces vulnerability and makes it easier to pull out of poverty," she explained.
However, in her opinion, new challenges have emerged as a result of all these innovations. "We have new potential sources of exclusion, especially for those beyond the reach of digitization." The GPFI is studying countries' responses to the pandemic to determine what practices can solve these accessibility problems. "We have a great opportunity to roll out instruments that promote inclusion to build a society that does not leave anyone behind," she stressed.
Financial inclusion and financial education
Claudio González-Vega, trustee of the BBVA Microfinance Foundation, took the floor to talk about financial vulnerability, a condition that, according to this expert, comes in all shapes and sizes, and which can affect anybody. Financial inclusion is essential to curtail the impact of "financial shocks", especially among the most vulnerable segments of the population, "and ensure they can maintain minimum living standards and prevent those who climb out from slipping back into poverty again" he said.
González-Vega underscored the key role of financial education in boosting financial inclusion. "Without education, the supply of financial products can become irrelevant at best and harmful at worst." But the opposite can also create problems. "Financial education without an adequate product offering is also counterproductive and can even be frustrating. Therefore, both have to go hand in hand."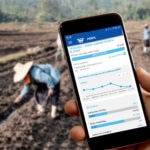 In this sense, the work of the BBVA Microfinance Foundation and its local branches is essential, since "they market financial products tailored to the needs of the people it serves, accompanied by financial education programs."A good example of the work that is being carried out is our support strategy for women entrepreneurs and small farmers, which includes an environmental approach," explained Gonzalez-Vega. "In 2020, the Foundation trained 400,000 people across the five countries where it is present" he concluded.
Saving does not mean giving up
José Antonio Herce, Chairman of the Expert Forum of the BBVA Pensions Institute, spoke about how savings act as a shield that protects young people and the elderly from financial vulnerability. The key to savings is "saving more, saving better and saving enough." Saving also as a tool to prepare for retirement.
Herce also dispelled some notions that can be a barrier when it comes to planning for retirement from a financial standpoint. "Saving does not mean giving up living in the present. It means picturing oneself in the future without enough savings and doing something about it," he explained. In his opinion, "all it takes is setting aside a certain amount to ensure our finances cover our current expenses and future prosperity."
Reducing financial vulnerability
Alfonso Arellano, senior economist at BBVA Research, moderated a round table with a panel of international experts that included Payal Dalal, Senior Vice President, Social Impact, International Markets, Center for Inclusive Growth, Mastercard, Mayada El-Zoghbi, Managing Director, Center for Financial Inclusion at Accion, and Wim Mijs, CEO of the European Banking Federation. "Financial education, digitization and financial inclusion go hand in hand," Arellano said during his introductory speech.
Experts addressed the effects of the digital transition that has been picking up speed in recent times as a result of the global pandemic and the need to support the population in this transition process. In this sense, Payal Dalal explained the results of an 'online' digitization program rolled out by Mastercard's Center for Inclusive Growth to help people build their digital and financial skills. "64 percent of participants said it had helped them improve their financial health; 50 percent said they now felt more secure; and 50 percent responded that they were more at ease with the idea of managing their money 'online'", she explained. "These three figures evidence the link between financial education and digital education," she stressed.
New technologies are changing the way financial services are delivered, and this is paving the way for new entrants into the market. "Financial providers play a key role, and they must ensure that their relationship with clients mitigates potential risks" said El-Zoghbi.
For his part, Mijs emphasized the need to regulate the activity of such providers to make sure that it is beneficial. In his opinion, these new providers "can help improve the service offering and create digital capabilities."
Gamification and user friendliness
Mijs explained how gamification platforms and applications are helping users, even children, to save and organize their finances. These instruments, he said, come with very clear texts and offer a really user-friendly experience, and are an easy and appealing money management tool. The CEO of the European Banking Federation also shared some examples of applications that offer a visual representation of the digital piggy bank and how this, in his opinion, helps users become more fully aware about their money.
These tools can help spreading financial education. "We have to be able to make it easy to understand and implement and to deliver it on time. Gamification is essential," said Payal Dalal. As for digitization, "new customers must have a positive first experience with digital financial products to build a foundation of trust with them to then focus on earning their loyalty. And a very effective way of building this trust is word of mouth", she said.
The challenges of vulnerability
"Trust is an important issue when it comes to attracting someone to something they are not familiar with," explained Mayada El-Zoghbi. "People already use and trust informal financial services like savings clubs, despite the risks associated with the informal economy." The reason why they prefer this type of service, especially in the case of women, is because of the social, economic and cultural barriers that they must overcome to achieve inclusion. "For women, even owning a phone is already a barrier," she concluded.
Wim Mijs presented the experience of India as an example of financial inclusion. In this country, banks have started offering checking accounts to vulnerable people, who cannot read and write, with easy solutions to access credit. In the agriculture sector "the bank asked them to take a picture of their crop and forward it to them. This will allow to receive the corresponding deposit", he explained.
In the closing section of the panel, the experts discussed other important factors for mitigating financial vulnerability. "We need to think in terms of gender," explained Dalal. "There aren't that many financial products that take into account the women's specific needs." For her part, El-Zoghbi, focused on the importance of safety nets. "We must anticipate eventual future shocks and think about how the financial system can work with governments to protect people," said the Managing Director of the Center for Financial Inclusion at Accion.
Finally, Wim Mijs spoke about the importance of public-private collaboration efforts involving financial institutions, the education system and policy makers as a tool to boost financial resilience. "The European Commission is working on a framework to foster recovery after the pandemic. We can't succeed without creating a framework where people are taught to make the right decisions and learn the right skills."
Next session: interactive workshop
In Today's - May 20 - EduFin Summit 2021 session, experts from pinBox Solutions, CAF Development Bank of Latin America and Nantik Lum will share their insights into the role of collaborative frameworks for improving financial education. Afterwards, Noelia Cámara, principal economist at BBVA Research, will host an interactive workshop to discuss the main challenges facing the different collaboration frameworks to promote financial education.
If you wish to follow the different live sessions of EduFin Summit 2021, please register for free by filling out the form available here.