Financial Education is the greatest opportunity for inclusion in the digital era
Financial education is key to guaranteeing a sustainable and inclusive economy, creating an era of opportunity through digital transformation, asserts BBVA's Executive Director responsible for Global Economics, Regulation & Public Affairs, José Manuel González-Páramo.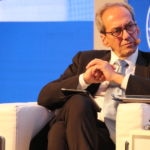 This year's G20 agenda was presented at the Institute of International Finance's forum in the panel "Financial Education and Capacity" held at the Intercontinental Hotel in Buenos Aires. During the forum, José Manuel González-Páramo reiterated the important role of financial education in making the best decisions, whether personally or on behalf of one's business.
BBVA's Executive Director moderated the panel that consisted of Demetrios Marantix, Senior Vice President and Director of Global Government Affairs at Visa; Ray Martínez, co-founder and President of Everfi; Diana Mejía, a senior specialist in productive and financial development at CAF-Development Bank of Latin America; and Elisabeth Rhyne, Managing Director at the Center for Financial Inclusion.
BBVA Francés has pioneered financial education in Argentina in diverse social sectors, an experience it shared during the IIF-G20 forum. This year the organization kicked off the 12th edition of its financial education project, which has already benefited more than 12,200 young people in its reference program.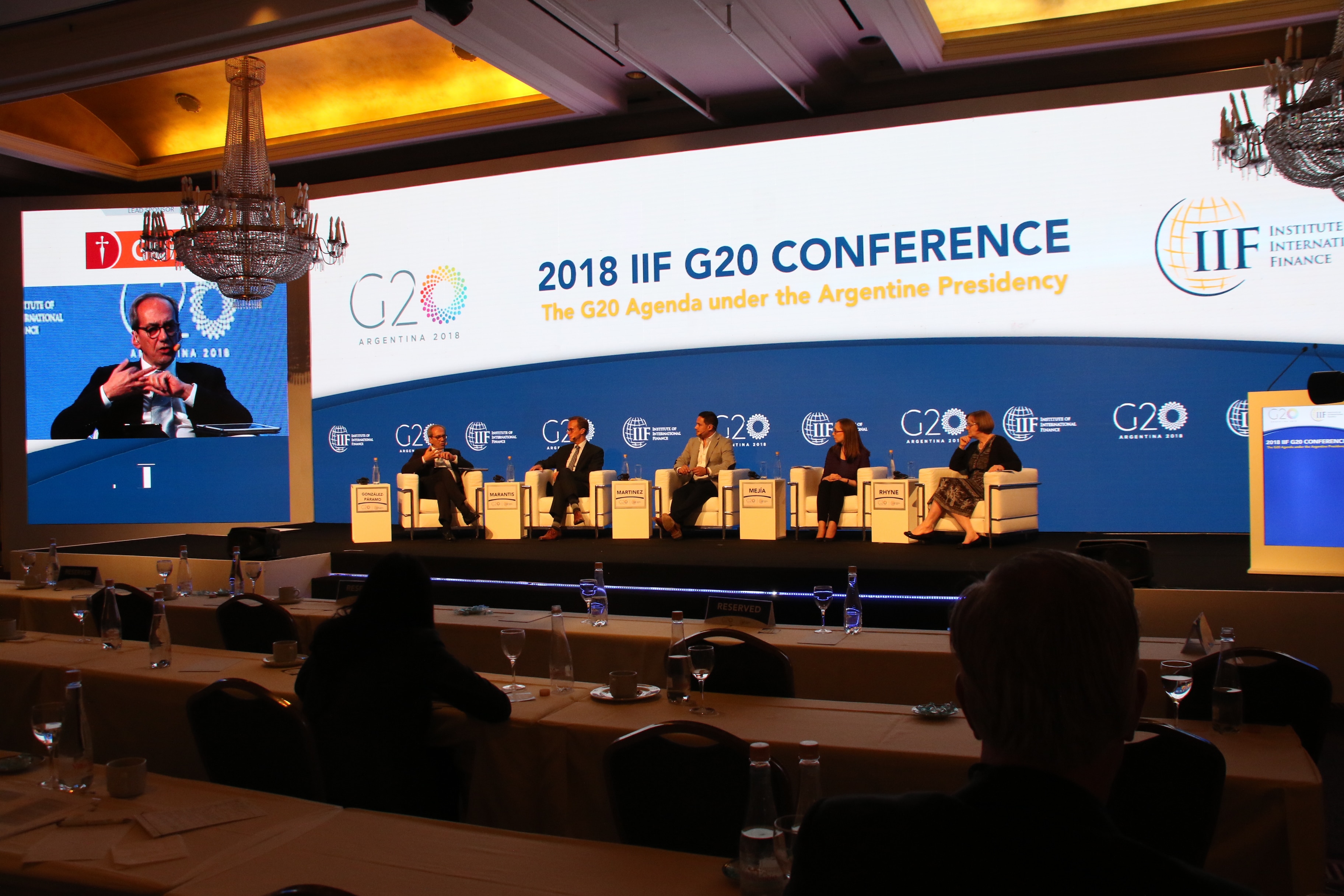 José Manuel González-Páramo (BBVA) at the 2018 IIF G20 Conference in Buenos Aires, Argentina
BBVA commits to financial education research
During Mr. González-Páramo's opening speech, he mentioned that society is going through a period of intense change in which financial education is especially relevant for three reasons. Firstly, socioeconomic challenges such as the increase of per capita income, the growing debt levels in recent decades, and longer life expectancies create uncertainty about future prosperity.
Secondly, the growing complexity of financial products, given new distribution channels and product classifications. And finally, the effects of the so-called Fourth Industrial Revolution. He emphasized that digital transformation facilitates financial inclusion, but adds a new challenge for users with limited experience or without previous experience with digital tools, like the latest generation of cell phones or the Internet. A simple system is therefore required to reach people who don't have bank accounts.
BBVA's Executive Director was emphatic in asserting that the era of opportunities and digital transformation has to facilitate access to education through technology and added that this should open the way to undertaking more projects on a much wider scale than has previously been possible. In this context, he mentioned three conditions that are necessary for inclusion: "One, digital development that requires infrastructure and reliable access; second, good regulation—a level playing field that also protects consumers; and thirdly, financial education. If we have it, we're going to do a lot for financial inclusion and this is a public and private partnership."
Precisely, this topic is a key area of focus for BBVA. One year ago, the bank created the Center for Financial Education and Capability, appointing José Manuel González-Páramo as chairman of its Advisory Council. The purpose of this initiative is to expedite the bank's strategic efforts on the matter. BBVA has invested €73 million over the past ten years in education, training and inclusion programs, benefitting 11 million people.
Panel and debate
In the opening day, the program addressed some core topics of the G20's agenda, as well as key regional topics, in a series of debate panels consisting of personalities of the public, banking and business sectors, universities and experts in finance and investments. Some of the subjects discussed included the global economy, global capital flows, financial regulation, the future of labor, infrastructure investments and financial education.
In his role, José Manuel González-Páramo raised questions on different matters, such as financial education strategies in different fields. In this regard, Diana Mejía, from the Development Bank of Latin America, admitted that the experience of financial institutions is pivotal to develop financial well-being through inclusion.
Elisabeth Rhyne, from the Center for Financial Inclusion, made specific reference to the importance of the so-called "financial health of consumers," which is achieved applying daily systems to maintain financial balance.
For his part, Demetrios Marantis of Visa, said that his company aims is to provide everyone with access to secure payment channels. "That's why we have a 3 billion user network in 40 countries and thousands of businesses."
Everfi co-founder and chairman, Ray Martínez, noted that public-private involvement is essential and praised the tremendous investment made in the United States in this field, saying that, "combined with technology, this is the best tool."