Financial education takes center stage throughout the year with activities to take place around the globe. During these sessions, prestigious subject matter experts will share their knowledge at conferences, workshops, and classes. The agenda of events represents an unparalleled opportunity to learn about the world of finance.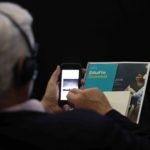 Some are well-known and established. While others, despite their recent arrival on the scene, have become essential. They are the major international financial education events that promise interesting content and first-rate debates on the most relevant topics for the sector. The five events described below should not be missed.
2019 National Financial Education Week (SNEF)
This is the most important financial education event in Mexico. Over the course of its 11 years, it has organized more than 31,000 activities, boasting almost three million attendees. In its twelfth year, which will take place October 10-13, there will be various activities such as conferences, workshops, seminars, cinematic events, and games. More than 50 financial institutions will take part alongside government agencies.
BBVA Mexico will participate at SNEF's central venue and will offer a module that uses a game to show participants how important it is to set goals and continuously commit to meeting those planned goals. There will also be a mobile classroom, which will deliver free workshops addressing a diverse range of topics dealing with financial literacy. Various conferences and workshops will be held across the country to focus on improving personal finances.
Money Fest
On November 9, Mexico's Interactive Museum of the Economy (MIDE) will open its doors to host Money Fest. This event is a festival celebrating financial literacy, during which six conferences will address topics such as financial hurdles, learning to have clear goals, and the importance of financially preparing for retirement. The following experts will be on-call throughout the day: Daniel Urías of Cooltura Financiera, Alfonso Marcelo of Querido Dinero, Leví Alvarado of Suicidando al Godínez, and Moris Dieck, Isabella Cota and Sofía Macías from Pequeño Cerdo Capitalista. In addition, five special workshops will be offered to address how to pragmatically handle topics such as investing and managing debt.
Global Money Week 
Eight years of the annual campaign, Global Money Week — organized by Child and Youth Finance International to promote financial knowledge among students — has produced some impressive numbers: 174 countries, 32 million participating children and young people, and more than 300,000 activities.
The 2020 event, to be held March 23-29, promises to match the pace of previous years as it adds to these numbers. Space at this world-class celebration will be reserved for any individual, organization, or country that wants to throw their hat in the ring by organizing activities promoting financial education. The possibilities are endless, from visits to banks, stock markets, or financial museums to workshops, fairs, competitions, and games. The extensive array of events, being repeated for another year, will share a common goal: to provide children and young people around the world the chance to learn about and manage their money responsibly.
 European Money Week
Each year, Europe turns out to celebrate its financial education week, which in 2020 will take place March 23-27, coinciding with Global Money Week. Throughout the week, all sorts of events related to finances will take place, organized by national banking associations from across the continent, in coordination with the European Banking Federation (EBF). In its sixth year in 2020, 32 countries will participate with activities that include seminars, conferences, and activities delivered in schools themselves.
One of the highlights of the week will be the celebration of the great European Money Quiz. The participants, organized by groups in classrooms, will have to answer an online questionnaire about financial education in order to vie for a spot at their respective national finals, which are organized by Europe's banking associations. The winners from each country will then travel to Brussels to compete in the grand finale, organized by the EBF. At the finals, on April 28 and 29, the teams will have to answer thirty questions about topics such as savings, debt, and interest rates. There were more than 100,000 students from 30 European countries who participated in the 2019 event. Six thousand euros in prize money was shared between the winners.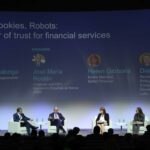 EduFin Summit, organized by the BBVA Center for Financial Education and Capability, brings together leading world experts to discuss the importance of financial education.
EduFin Summit
The fourth annual global financial education summit organized by the BBVA Center for Financial Education and Capability will be one of the most important international events of 2020. This annual meeting brings together leading world experts to discuss the importance of financial education and the pressing challenges posed by a society in constant flux.
Neither dates nor location have yet been confirmed for the event (in previous years it has been held in Mexico City, Buenos Aires, and Madrid) , although the world's leading experts in the field have already committed their attendance.