Sustainability and with it inclusive growth are at the center of Garanti BBVA's strategy. As part of its efforts, the bank continues to support the EU Green Deal harmonization process in Türkiye, hosting a themed program of events titled 'Sustainable Future in Exports.'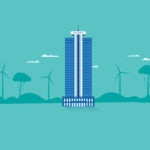 Garanti BBVA has now organized its second conference at Gazantiep, Türkiye's leading export hub. The bank aims to explain the key points of the EU Green Deal and the Carbon Border Adjustment Mechanism and provide specific proposals in support of the institutions and industry players–especially SMEs–involved in exporting to the European Union.
Garanti BBVA CEO Recep Baştuğ said, "Garanti BBVA is keenly aware of the need for climate action. We design our business models to promote energy efficiency, renewable energy and the circular economy, and wish to explain the benefits of sustainability to our stakeholders in clear and simple terms. As part of this awareness-raising effort, we are now hosting this program of events titled 'Sustainable Future in Exports.' The Turkish city of Gaziantep is a key stop on our tour, as it's the country's leading export hub."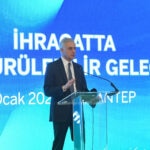 Garanti BBVA CEO Recep Baştuğ.
The bank's CEO went on to explain that the EU's road map for sustainability known as the 'Green Deal' is a turning-point for the economy of both Europe and Türkiye. If Turkish exporters are to retain and increase their market share, it is vital that they adapt to the new rules and expectations, swiftly and accurately.
At the Gaziantep event, Garanti BBVA also announced a sustainability support package that will help its clients reduce their greenhouse gas emissions via subsidized loans, advising and capacity-building from a network of experts, and the bank's partnership with the Turkish Standards Institution.