Garanti BBVA signs agreement with Erguvan, Türkiye's first digital carbon credit trading platform
Garanti BBVA has entered a strategic partnership with Erguvan, the country's first and only digital carbon credit trading platform to accelerate compliance for its export clients and help them meet the target of cutting greenhouse gas emissions by at least 55% by 2030.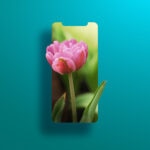 Garanti BBVA will offer a direct, transparent, secure and low- cost carbon credit supply tool to corporate customers who have difficulty accessing voluntary carbon markets. Thanks to the new system designed by Garanti BBVA, carbon credit procurement processes that previously took weeks will now be completed in a single business day.
Garanti BBVA's Mahmut Akten said that through "this strategic partnership with Erguvan, our country's sustainability-focused fintech initiative, we aim to help our customers manage and mitigate their climate risks in line with BBVA's goals."
Additionally, the bank will help corporate customers–especially exporters'-- to know its carbon footprint and move closer to compliance with the EU Green Deal and 'Fit for 55' targets to reduce greenhouse gas emissions by at least 55% by 2030.
Voluntary carbon markets will reach nearly $50 billion by 2030
Voluntary carbon markets have a complementary and critical role in achieving global emission reduction targets. Garanti BBVA's main shareholder, BBVA, has a partnership with Carbonplace, which aims to make the voluntary carbon credit market efficient and reliable, thereby contributing to large-scale climate action.
Carbon markets play a key role in achieving corporate carbon neutrality in the context of the Paris Agreement 2030 and 2050 targets. "BBVA sees this market as a key building block and a great business opportunity that it can integrate into its sustainability strategy," Akten added.
In offering direct access to the projects in Türkiye, which constitutes one of the largest supply markets in the global carbon market, "we will make a significant contribution to the scalability and supply reliability of Carbonplace," he said.