Javier Rodríguez Soler: "We need to innovate in technologies that decarbonize all economic sectors"
Decarbonizing business activity is essential to drive a new industrial revolution that meets climate change objectives. Companies need to leverage technological innovation to place sustainability at the center of their growth strategy, and financial institutions are key players in accompanying them in this transition. Javier Rodríguez Soler, Head of Global Sustainability at BBVA, explained some of the key issues in this regard at the latest Money20/20 meeting held in Las Vegas (USA).
The Organisation for Economic Co-operation and Development (OECD) estimates that, between now and 2030, investments of between $5 trillion and $7 trillion will be needed to achieve the climate and development goals of the Paris Agreement. This is the biggest revolution in the investment cycle in human history, which must also be accompanied by systemic change, leveraged by innovation, to transform all economic sectors.
"Electricity production, for example, is already more profitable when it is done with renewable energies than with fossil fuels," explained Javier Rodríguez Soler during his talk with Daria Solovieva, Sustainability Editor of 'Fortune' magazine, at Money20/20. "In other words, this is a sector that is demonstrating that technology delivers results and that energy transformation is economically feasible. In the same way, technological innovations are needed to decarbonize human activity in many other areas: carbon capture, battery manufacturing, cement or steel production, aviation, shipping, agriculture, etc."
Companies, especially SMEs and startups, face the challenge of growing in a socially and environmentally responsible way in this new industrial revolution. Their great allies in facing it are digitization, technology and data. "Data is especially important to invest properly in the development of innovation aimed at decarbonization," he stated.
Detecting and promoting cutting-edge innovation
In order to identify emerging technological innovations, BBVA and 500 Global recently launched the BBVA-500 Intelligence Platform, as Rodríguez Soler announced at this event. This platform will allow the bank to identify the birth of technologies, startups and trends with the potential to impact, not just the finance industry, but all sectors.  "We will also be connected to innovation designed for sustainability in all economic sectors that must be decarbonized." The new platform will attempt to promote new commercial partnerships, investments or pilot projects between the startups and the bank.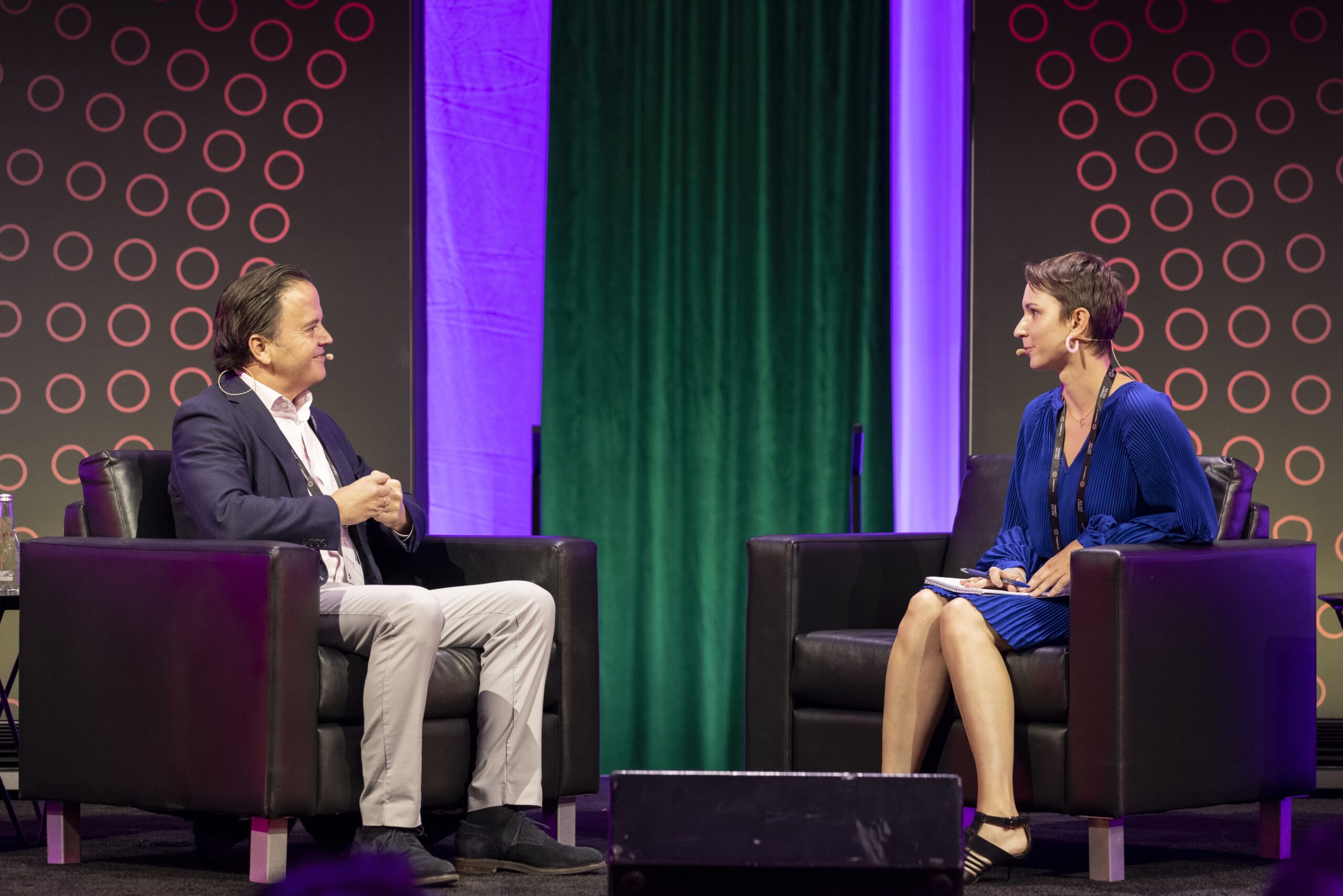 Financing is a strong point in which the banking sector has a crucial role in accompanying its clients in the transition, and making technological development for sustainability possible: "the new industrial revolution needs a great deal of public and private investment." In this sense, "just as it has done in fintech, BBVA is preparing to support the development of technological innovations that fight climate change."
BBVA has made a commitment to channel €200 billion in sustainable finance between 2018 and 2025 in order to stimulate innovation in the energy transition of large corporations, SMEs and entrepreneurs. "Our clients are evolving at different paces in different sectors in different locations. Our mission as a bank is to channel both public and private financing through debt or equityl to help them. As of June 2021, we had channelled €67 billion, growth that has been much faster than we initially planned."
BBVA, the second most sustainable bank in the world in 2020, and the first in Europe, according to the Dow Jones Sustainability Index, also promotes its own sustainable projects through the use of data and artificial intelligence, as well as inclusive new solutions for digital identification through biometrics; the commitment that all of its cards will be made of recycled materials in 2023; and a pioneering carbon footprint calculator - the first of its kind in the banking sector on an international level, and available for both companies and individuals.
The Head of BBVA's Global Sustainability Area also commented on international regulation, in which Europe is at the cutting-edge. "The European Central Bank and European regulators have been working on this for longer. Although now the U.S. is catching up." He added that "ESG criteria [environmental, social and governance] are becoming mainstream, so we need to have a common taxonomy, common structures and common rules. As was recently announced at the G20, the SEC (U.S, Securities and Exchange Commission) and international supervisors should coordinate as much as possible."