Banking sector commitment to UN Principles of Responsible Banking gains firm and steady traction: two years after launch 240 institutions have already become signatories. We take a look at this project of United Nations Environment Program Finance Initiative (UNEP FI) and the progress achieved since it launched two years ago.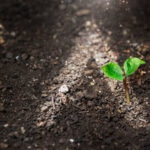 Banks refuse to be mere spectators. Their commitment to the environment is real and is laid out in the Principles for Responsible Banking, which build upon the key takeaways of the 2015 Paris Agreement and the UN Sustainable Development Goals (SDGs). Upon the presentation of these principles in Paris on November 26, 2018, 30 banks - including BBVA as the only Spanish representative - set out on a journey towards change that crystallized with the official launch event held on September 2019, which garnered support from more than 130 lenders. The committed to six principles:
Aligning their business strategies with the objectives expounded in the SDGs and the Paris Agreement.
Assessing the environmental, social and economic impacts of their activity and services.
Supporting their clients in the adoption of sustainable business models.
Forging alliances with stakeholders to achieve the established goals.
Implementing a governance and responsible banking culture
Reporting in a transparent, responsible and public manner on their positive and negative impact within the first 14 months.
Today, two years since they launched, a total of 240 banks have already signed the Principles of Responsible Banking. Four fields of work have been defined to deliver on their goals. We analyze the progress achieved in each of them.
Commitment to climate action through Net-Zero
There is a key target in the Principles for Responsible Banking: Working to hold the increase in global average temperature below 1.5°C by 2050, relative to pre-industrial levels To achieve this, 55 banks from 28 countries that manage a combined €37 billion in assets, created the Net-Zero Banking Alliance (NZBA). The members of this alliance have pledged to align their loan and investment portfolios to achieve net zero emissions by 2050.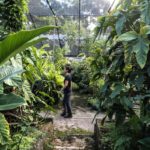 BBVA joined the Net-Zero program in April 2021 and has steered both its internal activities and its client financing decisions towards complying with this principle. In 2020, by year end, BBVA had managed to offset the entirety of the direct emissions resulting from its activity, thus achieving its goal to become carbon neutral. This accomplishment was made possible thanks to the implementation of 7 global CO2 reduction projects and the Group's focus on reducing its polluting emissions across its footprint.
EU financial taxonomy
In March 2020, the European Union launched the first phase of the so-called financial taxonomy. This is a change intended to "increase market transparency and pointing to what is 'good enough' from a sustainability perspective,"  said at the time Eric Usher, Head of UNEP FI.
The first financial taxonomy report published by the EU was instrumental in classifying which project-related activities and investments actually meet the requirements to be considered sustainable. Up to 26 banks tested the new taxonomy on more than 40 live or recently closed transactions.
The second phase of the project was launched building on the results of these tests, which were assessed in 2021. UNEP FI member banks with operations in the European Union or sell on the EU market are  invited to participate. The goal is to develop industry guidelines, standard templates and approaches to operationalize the EU Taxonomy on sustainable activities.
UNEP FI TCFD Banking Pilot Projects
In 2015, the Financial Stability Council (FSB) identified that financial organizations needed to improve their disclosures on the impacts of climate change on their businesses and activities. As a result the Financial Stability Board established its Task Force on Climate-Related Financial Disclosures (TCFD), which was joined by the UNEP FI in 2017.
assessment models and metrics were established based on the results of the first and second phases of the project, which involved more than 40 banks around the globe. The work focused on the four pillars of TCFD disclosures (governance, strategy, risk management, and metrics and goals.) The third phase began in January 2021 and is currently underway. 50 banks and investors are participating, including BBVA.
To tackle this phase, UNEP FI has created a roadmap to allow financial institutions to start carrying out climate stress tests to assess the existing risks in their portfolios.
Sustainable Blue Finance
The Sustainable Blue Finance program is a UN initiative that aims to enable financial institutions to play an active role in the restoration and regeneration ocean biodiversity. As of 2021, 43 international banks had signed the program, which aligns with SDG 14.
This activity is carried out via the so-called blue bonds. Much like green bonds, blue bonds are intended to funnel private investment to protect the environment, in this case, oceans. Thus, countries issuing this type of bonds can restructure their sovereign debt and benefit from more advantageous interest rates in debt markets.