Turkish wheelchair basketball team wins bronze at 2019 European Championships
Garanti BBVA has been the lead sponsor of Turkey's winning national wheelchair basketball team since 2001. This year the team won the bronze at the European Championships recently held in Poland.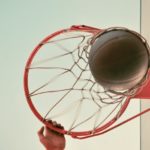 The Turkish National Wheelchair Basketball Team, the 12 Brave Hearts, claimed the bronze medal at this year's European Championships, beating Germany 76-65. Family and fans welcomed the team home. The Brave Hearts were also champions at the 2017 European competition.
Commenting on the team's success, Executive Vice President of Garanti BBVA, Dinçer Başer, said, "At Garanti BBVA, we love basketball and are proud supporters of the sport. We'd like to congratulate our national team on placing third at the European Championships. We believe our national team will continue their success as they represent our country."
The bank has had a long commitment to the national basketball teams in Turkey, consolidating its position as a relevant promoter of this popular sport. The bank supports both the men's and women's national teams in addition to the wheelchair team. "We're incredibly proud of their success and to be associated with them through our support. We will continue to support Turkish basketball as our teams strive for continued success in Europe and around the world," Dinçer Baser said.