Wired Money today announced the 9 startups that will take to the BBVA OpenTalent Start-up stage at their event on June 23, all hoping to win the WIRED Money special prize and get a place at this year's Open Talent Interaction and Immersion weeks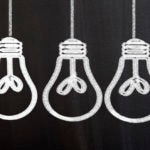 Selected by WIRED's editorial team, - Kasko, Robin, AlgoDynamix, OvalMoney, Cybertonica, Crowdaura, AimBrain, CreditKudos and AireScore - feature some of the hottest fintech verticals such as credit scoring and risk in financial markets and some of the technologies at the forefront of digital change, like blockchain and machine learning.
The companies are part of a packed Startup Stage agenda, featuring former Open Talent winners and fireside chats with leading figures in the fintech ecosystem. Overseen by a select panel of judges, including Marisol Menendez Alvarez, Head of BBVA Open Talent, the winner will present their idea on the WIRED Money main stage and take part in the Open Talent Interaction and Immersion weeks, which last year were in Mexico City and London. This is a prize usually only open to winners of the main Open Talent competition. You can read more about WIRED Money in this article.
Menendez said: "This is an exciting line-up of contemporary fintech talent  that reflects the dynamic nature of digital change in financial services and the breadth of businesses that we see in our Open Talent competition'.
So what do we know about these potential unicorns of tomorrow? Before they wow the Open Talent Start Up stage judges, here's some background on these fintech stars:
KASKO
Kasko is the brainchild of a team of German entrepreneurs that dub themselves "Insurance Specialists, Technology Experts." Their platform allows digital marketplaces to offer contextually relevant insurance services via Plugin or API within 5 minutes. The company was founded by Nikolas Sühr and Matthew Wardle, who share a vision of closing the cultural and technology gap between digital businesses that understand customer needs and insurance companies.
You can follow their steps through Twitter here: @kaskoltd
Kasko founders
ROBIN
Robin is a startup that seeks to offer financial education and inclusion for children. Their app allows parents to offer financial services to their children. How? The app allows kids to receive the money from their parents (good old pocket money), ask them for loans, earn interest on their savings and plan their purchases. It's a brand new concept of financial #Edutainment.
Before taking to the stand on June 23rd, from Monterrey, Mexico, Rogelio Valdés and Jorge González explain their project in this video.
ALGODYNAMIX
AlgoDynamix is a risk analysis company that detects - in advance - disruptive events in financial markets. Their founders met at the University of Cambridge and you can find them at @algodynamix.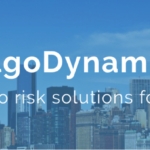 AlgoDynamix
OVAL MONEY
Also from the UK, but with an Italian twist, comes Oval Money. They define their team as "still small but the core values that drive us are our lifeblood." They want to offer a new transparent marketplace for alternative financial products.  They stress the importance of saving. Their goal is to "offer a simple, friendly and fun way to start putting money aside and saving towards a big goal or investing for the future." You can follow them: @OvalMoney
OvalMoney founders
CYBERTONICA
From Moscow by way of London comes, Cybertonica. They uses machine learning and specific behavioral data in transactions to build real-time responses to fraud. Machine learning, a growing area in the world of fintech, will be one of the hottest topics at Wired Money . You can follow their technological adventures through Twitter at @CybertonicaLtd.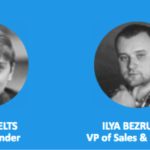 Cybertonica team
CROWDAURA
Crowdaura uses blockchain technology and a crowdfunding interface to provide multiple services in financial securities.
Crowdaura vision
AIMBRAIN
Biometrics is another key trends in Wired Money 2016. AimBrain defines itself as next-generation biometrics engineering company. Their objective: to help financial institutions easily, securely, and accurately authenticate their mobile banking users.They've already been finalists in this year's FinTech50 2016 - fingers crossed for them at WIRED Money-.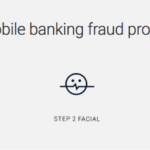 Aimbrain
CREDITKUDOS 
Freddy Kelly and Matt Schofield believe that there are new ways of obtaining credit ratings, useing consumers' transaction data to build accurate and transparent credit score-cards and affordability. Here's a video they shared through Twitter.
AIRE
If a company's webpage country code domain is .io it is because it hails from the British Indian Ocean Territory, a tropical archipelago between Africa and Indonesia. That is where Aire was born, a startup formed by a group of engineers, researchers and entrepreneurs that want to redefine credit ratings based on a "fair moral criteria". Through machine learning and experience in the industry, they have created a "service that allows businesses to access a new financially responsible population." @AireScore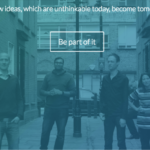 AirScore
Wired Money, Together with BBVA will take place on June 23rd, and the agenda is available here. The event can be followed live through Twitter with hashtag #WiredMoney.