He was working on a video platform when he realized how difficult it was for Mexicans to sign up to pages and see contents, in the style of Netflix. He pinpointed the problem: around nine out of every ten users cannot access subscriptions because they don't have a credit card. Why not create an online platform to make small loans? Adalberto Flores is one of the 33 Mexican innovators interviewed for the eBook Hablan los protagonistas ( The Key players speak).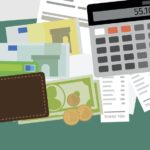 What services does Kueski offer, and what prompted you to set it up?
We're a platform that offers microcredits via the Internet. The motivation springs from personal interest. There are very few credit cards in Mexico, and 85% of the population has to buy a prepayment card if they want to subscribe to services. This means that a lot of people are missing out on eCommerce. We calculate losses of 5 billion dollars a year due to the lack of credit. We thought up a solution so that people could buy things via the Internet without the need for a credit card. Like a PayPal that gives you instant credit.
My partner and I decided to leave the places we were working and set up our own company. We wanted to understand the problems we were trying to solve –the lack of credit in Mexico– and see how we could tackle it, find the root. One possible way would be helping people buy things on the Internet, another would be to set up an online credit facility, or granting people loans. We ran a test and found that people preferred to be given the money directly in their account. We wanted a payments solution, but the market wants that –for people to be able to have the money for their loan directly in their bank account.
What stage is the project in?
We've been operating for three years, we've granted tens of thousands of loans and now have more than 64 employees. We've raised over 5 million dollars in funding.
When did you start collaborating with the entrepreneurial/innovative ecosystem in the country?
We've always been very proactive about collaborating with the innovative ecosystem in Mexico. In 2010 we helped set up local groups to support and promote entrepreneurship. People need to talk to colleagues in the industry, build teams by areas, and support each other.
Do you consider yourself innovators at Kueski? Why?
I think we are, and for a number of reasons –the most evident is that the way we assess credit risk is innovative. We look at things that others don't notice: how the users behave on our website, their information contained in the digital world and social networks, what content or what type of e-mail they have. No one does that. The real source of our innovation is the way we build an organizational culture, in the sense of an organization that's highly focused on really encouraging meritocracy, diversity, keeping the hierarchy to a minimum, constant communication and fun in the workplace.
What are the challenges and obstacles facing entrepreneurs in Mexico today?
I think there are several, and they depend on the stage. The first barrier is the lack of access to investment capital. Because the technology industry is new in Mexico, investors don't want to invest because they think there are no success stories. As there's no capital, there are no entrepreneurs, and there are no models of success... It's a vicious circle. Another barrier is that we have great talent, but competing at a global level is more difficult because we have to be on a par with the US. Silicon Valley has people from Asia, Europe and Latin America. In Mexico, as we don't have a good reputation in the international media –although I think it's a great country– people don't want to come here, so we lose the competitive edge of being able to attracting talent from around the world.
How would you define the DNA of the Mexican entrepreneur/innovator?
I know examples of all types, but I think that generally speaking it's rather a hipster-style community. From my own experience, I'd say this is a group of people who are very well-trained and have an excellent professional trajectory, and who like breaking new ground and swimming against the tide. Very decent, professional people with high ethical standards who have a genuine interest in making a better Mexico, and keen on intellectual challenges.
Adalberto Flores is one of the 33 Mexican innovators interviewed for the eBook Hablan los protagonistas ( The Key players speak)
What are the features of the entrepreneurial ecosystem in Mexico today?
I think it's still starting out, but it's growing fast.
What do you mean by starting out?
Because of the lack of capital, although I think the government has done a good job. They've brought in reforms that have allowed companies' corporate governance to be more advanced, and they've regulated financial services, but they give companies a certain flexibility. That allows the country to generate a lot of innovation in this sector –it doesn't strangle it. It was a good move for generating innovation.
What's the role of public and private bodies in the entrepreneurship process?
In our case we form part of a community called Endeavor, which supports entrepreneurs. There are organizations and institutions that have backed and promoted these activities; there are also larger companies who encourage innovation. In general, we're seeing an environment that's more favorable to innovation and entrepreneurship.
What are the financial opportunities for Mexican entrepreneurs today?
There are very few and they're hard to come by. It's difficult to access them. Although they're limited, there are organizations that are doing the right things to correct it.
In view of this scenario, what's your vision of the future of innovation and entrepreneurship in Mexico?
Mexico has a promising future. I think that in coming years we'll see a watershed moment for creating companies, for laying the foundations for a new technology industry in Mexico. We have very capable people, and we'll be seeing some success stories. I'd invite business leaders who invest in traditional industries to take the plunge and support entrepreneurs.
Which trends and sectors do you think will be key?
Fintech and eCommerce are the industries set to take off very soon.
What advice would you give a prospective entrepreneur in these areas?
They should be resilient, and keep going until they find the way to make their idea work. That way I think they'll be on the right road.
Adalberto Flores believes that the country could enhance its capacity by capturing international talent. In an environment with little capital for launching new ideas, he sees improvements in the government's measures, but appeals to traditional companies to pay more attention to entrepreneurs and invest capital in these new enterprises. He emphasizes that technology businesses will set the pace.