Up-and-coming country music singer Tyler Dial expands brand ambassador role with BBVA Compass
BBVA Compass today announced it will extend and expand its brand ambassador agreement with May 2018 Texas Longhorn graduate and rising country music singer Tyler Dial. The senior at the McCombs School of Business just finished recording the first EP for his second album project, this time recording in Nashville, Tenn. with new industry veterans by his side for production, instrumentation, background vocals and more.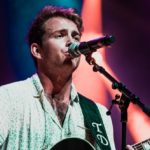 The new Nashville-recorded tracks, scheduled for release this March, signal the launch of the soon-to-be Longhorn grad's full-time music career and the BBVA Compass/Creating Opportunities/Tyler Dial Summer 2018 Concert Tour, scheduled to stop at a large range of bank markets.
"We're pleased to continue our partnership with Tyler Dial, an inspirational young man completing his education with dreams and opportunity on the horizon," said BBVA Compass Chief Marketing and Digital Sales Officer Jennifer Dominiquini.  "He embodies the BBVA Compass brand mission -- creating opportunities for himself in the pursuit of his dreams, and enabling people to act on similar opportunities for themselves and others.  We are proud to be a part of his journey and excited to see his dedication and hard work pay off."
Dial has been a bank brand ambassador since 2016, and since then has teamed with BBVA Compass for multiple events and initiatives designed to bring the bank's brand mission to life. His expanded role will also include a larger number of appearances at BBVA Compass events in 2018 as the bank aims to focus on hyper-local market activations.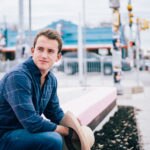 Tyler's first album featured the hit Damn Good Time on SiriusXM's The Highway Channel. The 2017 BBVA/Tyler Dial partnership reflected the company's brand  mission and included participation in BBVA Compass' sponsorship of the Television Advocacy Awards in support of the Creative Coalition, their participation in 2017's professional football championship game via the BBVA Compass Live Bright Bash concert with Jake Owen and others, University of Alabama Football A-Game Celebrations, a Houston Rockets pre-season game announcement in Birmingham and singing the National Anthem at the Houston Dynamo's MLS season opener.  Dial also represented BBVA Compass on a summer preview concert tour in key bank markets throughout California and Colorado.
"I'm honored to have the continued confidence and support of BBVA Compass, a global company supporting local communities and investing in individual dreams," said Tyler Dial. "I'm excited to expand my representation of the brand and to launch my full-time music career in BBVA markets across the U.S. later this summer."
Dates and details of the BBVA/Creating Opportunities/Tyler Dial Summer Concert Tour will be announced in the coming months.
To learn more about BBVA Compass, visit: www.bbvacompass.com.
To hear more great music and get updates from Tyler Dial, go to: www.tylerdial.com.