The Banker magazine names BBVA Bancomer and Garanti the best banks in Mexico and Turkey
The Banker magazine has selected BBVA Bancomer and Garanti Bank as the best banks in Mexico and Turkey, respectively, as part of its 2017 Bank of the Year awards. The magazine, a member of the Financial Times group, noted the strength of both banks and underscored their commitment to digital transformation.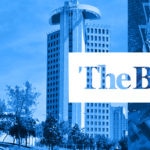 The Banker selected BBVA Bancomer as the Best Bank in Mexico because it has proven to be an institution that is "solid and profitable, and at the cutting-edge with interesting digital products that will pave the way for growth in the local market." According Silvia Pavoni, Economics Editor at The Banker, BBVA Bancomer will continue growing and producing solid results for its investors. "Its digital efforts are particularly impressive," she said.
"We remain committed to Mexico, to increasing credit for families and lowering costs, while we create a new standard in customer experience," said BBVA Bancomer CEO Eduardo Osuna.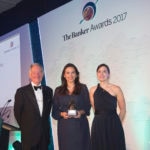 The Executive Vice President of Digital Banking of Garanti, Didem Dinçer Başer, received the Best Bank of the Year award. - THE BANKER/FINANCIAL TIMES
Garanti Bank, of which the BBVA Group holds 49.85%, was also recognized by The Banker as the Best Bank in Turkey. In this case, the magazine pointed to Garanti's ability to produce strong results in a difficult context for the Turkish economy. "Garanti has invested in technological innovation and is intensely focused on digital channels," said The Banker. "The bank's mobile app includes innovations like iris identification or cash withdrawal with a QR code".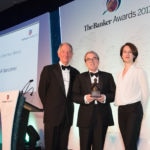 Philip A. Paddack, Head of Clients and Investment Banking in Europe, Turkey and the Middle East of BBVA, picked up the BBVA Bancomer award for Best Bank of Mexico. - THE BANKER/FINANCIAL TIMES
Commenting on the award, Garanti Bank CEO Fuat Erbil stated that: "Garanti Bank has been granted the Bank of the Year in Turkey award on the back of its strong financial performance and innovative business model. Besides the solid balance sheet structure, our efficient use of technology to improve our business processes and customer satisfaction were significant in the assessment. Pioneering the sector in many fields for years, we have been holding the leader consumer bank title among the private banks in Turkey."
The awards ceremony took place on November 29th in London.
The Banker also presented awards to BBVA Spain for the best private bank in digital communication and to BBVA Bancomer as the best private bank in Mexico.