The BBVA in Spain app is celebrating its 10th anniversary as a key element in the bank's commitment to lead the digitalization of banking in the country. Since 2011, the app has adapted its functionalities to the times and needs of its customers, at first by allowing them to operate remotely with ease and total security, and over the years with the deployment of a wide range of personalized tools to help them make decisions about their personal finances.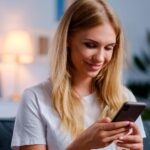 The story begins in the summer of 2011 when BBVA launched BBVA Móvil, which at the time was the first mobile banking application on the market with 100% native technology for the iPhone. This app allowed customers and users of Apple's smartphone to check their BBVA account balance, as well as their transaction history in accounts and cards, make transfers, move money between accounts, block cards, check their pension plans, or top up their prepaid cards, among other features.
Months later, the app was rolled out for Android, BlackBerry and Windows, the main operating systems available in the market a decade ago. BBVA Móvil also incorporated a new service called 'Efectivo Móvil' (Mobile Cash), an application that allowed users to send money from their phone to anyone simply by entering their cell phone number.
BBVA's objective with the launch of the mobile app was to make people's lives easier by giving them the opportunity to perform their most common transactions in the palm of their hand. An application that was born from listening to and understanding users to meet their needs. And all this without neglecting security, a vital feature of the app over its 10 year history.
Make payments with your cell phone
It was the first step on a journey on which, over the years, it has been incorporating improvements to facilitate customers' everyday financial transactions. The launch in December 2013 of BBVA Wallet was a turning point in the bank's digital universe. Through the app, customers could manage their card transactions and turn their smartphone into a means of payment in establishments with POS terminals through a sticker that was attached to the phone.
In addition, customers received a notification on their cell phones for each card transaction made, thus reinforcing security against fraud. An important new feature was the ability to turn cards off or on without having to go to an ATM or bank branch, and even block them. It also made it easier to finance payments made with credit cards. This feature became the first global digital product to be implemented in all the countries across the BBVA Group.
Subsequently, BBVA Wallet was integrated into the BBVA in Spain app, with the aim of having all the functionality available in a single mobile application.
The app is modernized and opened to non-customers
The bank developed a new design that is more agile, intuitive and gives customers better access to all the app's tools and services. That was the main goal behind the overhaul of the BBVA app in 2017, which made the services the bank provides its customers more accessible.
Just a year later, the app integrated the aggregation service, which was a very innovative feature at the time, as it not only made it possible to view the positions of BBVA customers in other banks, but that information was also taken into account when assessing the financial health of each customer.
Certain experiences were also opened to users outside BBVA, such as BBVA Valora, which lets you know the estimated valuation of a home and facilitates the decision to buy or rent. These steps were taken prior to a key moment in the history of the application in Spain: now the bank would let non-customer use the BBVA app too. This development, implemented in April 2021, allows users who are not customers of the bank in Spain to perform certain transactions, such as initiating payments, with its mobile application.
Personalization of the app to improve financial health
BBVA has just completely revamped the financial health experience it offers its customers to provide a more personalized and intuitive app. Thanks to this service, customers have a comprehensive view of their finances, allowing them to make better decisions in the short and long term.
Among the major new features, customers can find out their net worth or their debt capacity, analyze their recurring expenses in supplies, subscriptions, and estimate their annual expenses. All this data is complemented by proactive suggestions to help people better manage their finances. And we are not only talking about the daily management of finances or savings, but also about debt management or long-term planning, always taking into account the personal situation of each client.
Whatsapp Assistant
BBVA's mobile application allows you to perform nearly 100% of your banking transactions, anywhere and anytime. But the bank goes further with the goal of being present in those channels where customers interact. That's why, in 2017, it launched BBVA Cashup, a keyboard that allows you to send money through Bizum without leaving the instant messaging app Whatsapp.
You can use the BBVA assistant, either by voice or text, to get the information you need without leaving the messaging application. This same assistant, which is particularly helpful for those who are less accustomed to using the app, is also available in the app.
Latest biometric technology
Five years ago, BBVA took another step forward in digitization to become the first bank in Spain to enable users to open an account through biometric identification. It was a complex project, which gave way to an innovative methodology and a technology not used until then to authenticate a user's identity.
Since then, the bank has advanced further in this direction. Just a few weeks ago, BBVA again became a pioneer by enabling users to sign banking transactions with facial and fingerprint recognition technology available on the app.
All these new digital tools have become a reality thanks to a mobile application that has also evolved in terms of design, weight and speed of access.