How BBVA Compass approaches consumer solutions to create opportunities
For BBVA Compass, helping clients create opportunities for their brighter futures is more than a slogan; it's a mission the bank follows in order to help its clients realize their dreams and ambitions.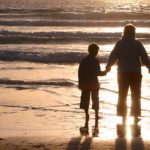 Nowhere is this more true than in the bank's vast array of consumer products and services, its understanding of local consumers in the communities it calls home and the approach the bank takes to ensure it serves as an engine of opportunity for its clients. BBVA Compass' mission underscores what makes it different – a strong commitment to digital transformation while keeping client service at the forefront of its operations.
"No matter the path our clients choose, we'll be here with personalized and convenient solutions, and trusted advice to help them navigate the terrain," said BBVA Compass Head of Business Development Pepe Olalla. "It's how we help our clients stay in control at each stage of their financial journey. We're there for them, from the smallest moment to the biggest."
We'll be here with personalized and convenient solutions, and trusted advice to help them navigate the terrain"
For BBVA Compass, this is the key differentiator. In a busy and complex world, BBVA Compass  emphasizes digital transformation that places a great deal of emphasis on both the financial industry's digital transformation and elite face-to-face customer service – a unique approach with multiple attributes beneath the surface.
Ease and Convenience
BBVA Compass, called "a tech leader" by American Banker, is well known for its work in digital innovation – work the bank undertakes to make its clients' lives easier. Digital products the bank offers include on-demand remote banking, its award-winning mobile app, and financial monitoring app BBVA Wallet.
Even so, says Olalla, there's more to the bank's commitment than just riding the digital wave. Digital, he points out, is how BBVA Compass helps its clients do business with the bank, anytime and anywhere at their convenience.
"I'm proud of our digital capabilities and the awards we've won for them," said Olalla. "But, what makes me most proud is how these capabilities give our customers the type of banking they demand – they are essentially carrying around the bank in their pocket, and can access it whenever and however they want."
Speed and Proactivity
BBVA Compass is focused on being proactive when it comes to creating products that help customers along the path to financial wellness. The bank strives to be a step ahead in both innovation and customer service. For example, Signature Express, a consumer lending product that features potential same-day closing and funding upon final approval, is one of the bank's premiere consumer loan products.
BBVA Compass Executive Director of Consumer Lending Shayan Khwaja says:
"This loan is a perfect option for customers who are looking to stay in full control of their financial future. The potential quick decision and funding, combined with low interest rates, mean that customers can use Signature Express to efficiently consolidate debt or fund bigger purchases like home or auto repairs, or other situations where cash is needed. We're trying to anticipate our clients' needs with these types of products."
This loan is a perfect option for customers who are looking to stay in full control of their financial future"
According to Khwaja, the bank's focus on speed and proactivity, like all of its attributes, is about helping clients make the most of this new age in the financial industry – where demand for real-time banking is at an all-time high.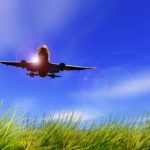 To twitter
Signature Express is a great way to fund large purchases such as travel, auto repairs, or medical expenses.
Personalization
Specialty programs like Everyday Heroes Banking for military, law enforcement, educators and healthcare personnel, and the HOME program for low-to-moderate income borrowers underscore the bank's efforts to personalize programs, thereby creating opportunities for all people.
This concept of personalization on client's individual financial journeys extends to nearly all product sets, including checking, where clients can choose from free checking, interest checking, and ClearConnect checking, and savings, with ClearChoice Savings, ClearChoice Money Market, and Certificates of Deposit.
Product personalization also reaches to the bank's credit card services, including options for a customizable rewards program. The Select Credit Card or ClearPoints Credit Card, both customizable in different ways, rewards consumers for the way they spend. For example, if a consumer is a frequent flyer, they may choose an airline category for 3 times the points. If a consumer has a taste for gourmet culinary creations, they can choose the dining category for 2 times the points.
Trust through transparency, empowerment and inclusivity
Olalla says it's commitment to people that makes the bank stand out – from product development that keeps the client and their needs in mind, to helping clients develop a personal relationship and trust in a bank with local expertise – working side-by-side with people from all walks of life.
The bank strives to build personal relationships with its clients, regardless of their location, so that they can provide timely and useful information that helps them make the right decisions throughout their financial journey.
"The information we give our clients is not only timely, it's useful, relevant and empowering," said Olalla. "If we do not serve our customers well, if we don't earn their trust through transparency or help put control of their lives in their hands, our vision to create opportunities for their brighter futures has no meaning. This vision must be the reason for everything we do. Creating opportunities is the umbrella under which we operate."
---
For more about consumer solutions from BBVA Compass, click here.