BBVA Compass brand ambassador and promotional news for February 2018
That was the same story in February, when the bank announced a special extension, and created opportunities for cancer patients, in conjunction with a prominent professional football team. As March hits full stride, so does BBVA Compass' diverse partnership portfolio.
We do it to change lives and create opportunities.
"When we support initiatives, events, and high-profile people who are doing great things, we don't just do it for name recognition," said BBVA Compass Director of Strategic Partnerships and Branded Content Sheiludis Moyett. "We do it to change lives and create opportunities, and I think we capitalized on that mission this month."
Below is a look at the bank's activities in the marketing and brand ambassador realm for the month of February: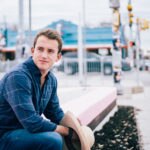 Doubling down on a rising star
BBVA Compass announced it will extend and expand its brand ambassador agreement with May 2018 Texas Longhorn graduate and rising country music singer Tyler Dial. The senior at the McCombs School of Business just finished recording the first EP for his second album project.
Dial has been a bank brand ambassador since 2016, and since then has teamed with BBVA Compass for multiple events and initiatives designed to bring the bank's brand mission to life. His expanded role will also include a larger number of appearances at BBVA Compass events in 2018 as the bank aims to focus on hyper-local market activations.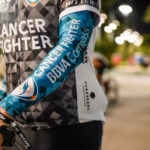 Tackling cancer
For the second year in a row, BBVA Compass teamed up with Miami Dolphins Foundation to co-sponsor the Dolphins Cancer Challenge – the annual cycling event that raises funds for cancer research at Sylvester Comprehensive Cancer Center at the University of Miami.
"BBVA Compass has a loan production office in Miami, and the Miami Dolphins do so much for this area," said BBVA Compass Chief Marketing Officer Jennifer Dominiquini. "So we wanted to team with an organization that is a pillar in South Florida, and an organization whose values align with ours. It was a home run – or rather, a touchdown!"