BBVA, IDB to host seminar with Latin American regulators to push digital agenda
BBVA will be hosting the first seminar with Latin American regulators this week, during which the region's top officials will analyze how to apply and regulate innovation in the banking services of the future.The event is organized in partnership with the Inter-American Development Bank (IDB) and will be held at BBVA Bancomer's Innovation Center, Mexico City, on Tuesday and Wednesday.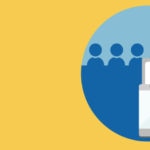 The seminar will provide regulatory authorities with a unique opportunity to discuss the future transformation of financial services and digitization in the region and to learn first-hand about the experience in other European countries in adapting to this new technological reality. A number of Latin American regulators, speakers from European regulatory bodies, international organizations and leading tech companies like Google and Microsoft will attend the meeting.
Carlos López-Moctezuma, the Head of New Digital Businesses at BBVA Bancomer, explained that the seminar will provide the perfect setting for "sharing experiences and analyzing, together with authorities, the risks and opportunities emerging from the transformation of the financial system. Open communication has always been essential for BBVA and for all the region's regulators."
For Juan Antonio Ketterer, Head of the Connectivity, Markets and Finances division of the IDB, "Latin America and the Caribbean (LAC) are part of this transformation and the region's fintech industry is building momentum across the region, with over 700 businesses and young platforms currently offering financial solutions. Events such as this one allow financial firms, fintech startups and regulators to engage in and gain a better understanding of the new industry and its risks, and develop regulatory and policy responses suitable for our region's context."
Hands-on approach
The activity agenda will have an eminently practical component with specific workshops focusing on topics such as digital onboarding, the use of digital files or the remote identification of customers.
Cloud services will also occupy a prominent space, with a session devoted to analyzing the applications of this technology and its influence in data location, information privacy and the boost it will bring to financial services in scalability and responsiveness.
Participants will also have the chance to take part in the creation of a digital product, applying the same tools that startups use to drive innovation, working with a methodology characterized by an iterative, hands-on, collaborative and visual approach.The so-called regulatory sandboxes will be analyzed as well, along with the realization and running of Proofs of Concept (PoC) with the guest regulatory officials in controlled environments.
BBVA is one of the institutions that is already working on the development and rollout of tomorrow's banking services and products in the different countries where it operates.The Group's mobile banking app was recently recognized as the best in Europe by Forrester Research, on the back of its user friendliness and broad range of transactional features.