BBVA issues a €1.25 billion senior preferred bond, maturing in five years with a 3.375 percent coupon
BBVA placed a €1.25 billion senior preferred bond on the market today with a five year maturity. The issue price closed at an interest rate of mid-swap plus 115 basis points, significantly lower than the initial price (mid-swap plus 140/145 basis points). This represents a new issue premium of just 10 basis points over its fair value, considerably lower than the premiums obtained for recent operations in the debt market. The coupon was set at 3.375 percent.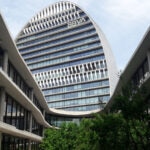 Investor demand was high. The final order book received 241 orders and a volume of €4.1 billion. The issue is registered in Dublin. Underwriting banks included BBVA, HSBC, ING, Natixis, UBS and Unicredit. In terms of the types of investors, most were investment funds (62 percent) and banks (21 percent). Geographically, investors from France stand out (32 percent), followed by Germany, Austria and Switzerland (18 percent), the U.K. and Ireland (18 percent) and the Iberian Peninsula (12 percent).
This operation was included in the annual issuance plan, and will be used to finance greater commercial activity, and to preserve the bank's MREL position.
In 2022, BBVA has issued public debt on three occasions: a senior non-preferred issue totaling €1 billion; a  senior preferred debt issue in two tranches for a total volume of €1.75 billion; and another senior non-preferred debt issue in two tranches, issued in dollars, just six days ago. In addition, the bank placed several private issues of senior preferred debt, for a total amount of €865 million.