BBVA issues a €1.25 billion senior non-preferred bond, with a twofold excess of demand
BBVA kicked off 2020 with a €1.25 billion non-preferred 7-year bond issue, the year's first by a Spanish bank. The bond received a warm welcome from investors and was two-times oversubscribed, with demand exceeding €2.6 billion and drawing a high-quality order book. All this enabled BBVA to price the bond at 70 basis points over mid swap, compared to the initial guidance of 90 basis points.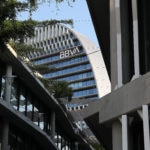 This coupon (0.50 percent)  is the lowest for an instrument of this kind with this maturity by a Spanish issuer. This is also the narrowest spread for a 7-year issuance by BBVA.
The book received more than 200 orders from investors. 30 percent of the investors are from France; 23 percent from Germany and Austria; 17 percent from the U.K. and Ireland; 12 percent from Spain and Portugal; seven percent from Italy; six percent from Asia and emerging markets; and two percent from Belgium, the Netherlands and Luxembourg, among others. In terms of the breakdown by type of investor, 48 percent are asset managers; 24 percent are insurance companies and pension funds; 23 percent are banks; and the rest are other types of investors.
High demand also allowed to place the issue premium at close to zero. Crédit Agricole-CIB, Citi, Commerzbank, Credit Suisse and NatWest Markets, as well as BBVA acted as joint bookrunners.
In 2020, BBVA plans to issue between €2.5 billion and €3.5 billion of senior non-preferred debt. Today's issuance is the first of the year and will serve to take advantage of investors' usual appetite in January. The bank has chosen a seven year maturity as it feels it has greater depth of demand, as demonstrated in the last issuance in November. At the time, the bank sold €1 billion of senior non-preferred debt, with very high demand.
In 2019, the bank issued debt on several other occasions. It launched two contingent convertible bond (CoCos) operations for €1 billion and $1 billion respectively; three non-preferred debt issuances of €1 billion each; and €750 million of Tier-2 subordinated debt.