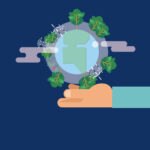 BBVA works closely with the Iberdrola Group to help it meet its commitment to sustainable finance.
BBVA, a leader in sustainable finance
BBVA has the capability, knowledge and experience to provide its customers with top-quality advice on sustainable finance solutions in both bonds and loans, and it is playing a key role in developing both markets.
In the green loans business, in which BBVA has been a pioneer and is a fundamental driving force, the bank has been the most active institution worldwide in the past 18 months, closing no less than 16 deals in Europe and Latin America for customers from a variety of sectors. In Spain, it is the undisputed leader.
The bank was the most active bookrunner in the green bond market in Iberia in 2017, and has become a global benchmark after advising, placing and structuring green bonds for customers in different sectors in Mexico, the United States and Europe, in local currency as well as in euros and dollars.
AVANGRID, Iberdrola's U.S. engine
AVANGRID is a leading U.S. sustainable energy company, with $31 billion in assets, operating in 24 states of the U.S. The company has 6,500 employees, and two main lines of business: AVANGRID Networks and AVANGRID Renewables.
Its mission is to create sustainable value by providing a reliable service for its customers through the use of environmentally friendly energy sources and innovation, while reducing its corporate carbon footprint and contributing to the well-being of its community.
For two years running, AVANGRID has won the Ethical Boardroom award for "Best Corporate Governance" for a U.S. company. It also received the highest rating in the utilities sector from the Climate Development Project ("A-").