BBVA announced that it will participate with £29.4 million (about €34.1 million) in U.K. mobile-only bank Atom's capital increase. The investment will allow BBVA to continue as Atom's main strategic investor and maintain its stake of around 29.5%. BBVA is participating in this new funding round to support Atom's remarkable evolution.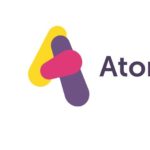 As a strategic shareholder and partner, BBVA will keep two seats on Atom's Board of Directors and will continue to bring knowledge and support to Atom's development. Woodford Investment Management and Toscafund, the other prominent shareholders in Atom, are also participating in the capital increase.
"Atom has a lot of promise, with tremendous opportunities for growth. It allows BBVA to further its transformation and maintain its commitment to the British market," said Javier Rodríguez Soler, Global Head of Strategy and M&A at BBVA.
Atom was the U.K.'s first mobile-only bank. After securing its banking license in June 2015, it launched operations in April 2016 with two market-leading Fixed Saver accounts and a loan offering for SMEs. From the start, Atom set out to build a customer-driven bank, designed to meet their new needs and optimized for mobile clients. Atom Bank recently launched its first mobile mortgage product, allowing borrowers to manage everything in an app. Throughout 2017, Atom plans to launch additional products and developments to the app.
Atom has also just knocked First Direct off the top spot as the U.K.'s most recommended bank - a position its rival has held since 1989 - according to Finextra's survey of 15,000 people in its Relational Net Promoter Score.
Atom aims to offers a great customer experience by using the best practices from leading digital firms and introducing them to the banking industry.  Customers can open new accounts using Atom's mobile app, and access their financial information in a simple way and take advantage of a range of unique tools that will help them get the most out of their money.
"We are very satisfied with the confidence that our main shareholders are placing in us by participating in this capital increase. We will keep growing, rolling out new products and developments of our app and offering a whole new way of banking on our mission to change banking permanently for the better. The activity in the U.K. market will continue to gather heat in 2017 and we are confident we have a firm foundation to keep making headway," said Atom's founder and Chairman Anthony Thomson.
Atom was ranked as Europe's most innovative and disruptive startup in KPMG's Fintech 100 ranking, which includes the most exciting companies in the field of financial technology. Both Atom's managing team and the support it has garnered from prominent shareholders bear witness to the potential of the vision driving the project. Atom's founder and chairman, Anthony Thomson, was the founder and former chairman of Metro Bank and Mark Mullen was CEO at First Direct.
Acquisitions and investments play a key role in BBVA's digital strategy. In December 2016, BBVA bought Mexican payments startup Openpay, and in March of that same year, it took over Finnish startup Holvi. In 2015, the bank acquired leading user experience firm Spring Studio and in 2014 it purchased big data startup Madiva Soluciones, and U.S.-based Simple, a tech company that's changing the way people bank and think about money in the U.S. BBVA also holds key financial stakes in prominent Silicon Valley startups through Propel, its fintech VC.