BBVA has smashed through the one million digital sales per month barrier for the first time, with online sales now growing steadily at more than 5% each month.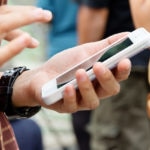 The achievement demonstrates just how digitally engaged BBVA's customers are and the value they are deriving from the organization's drive to transform itself into a fully integrated digital bank.
In July, BBVA's performed 1.17m sales to its customers worldwide through digital channels - web, mobile banking apps and ATMs.
The digital sales figures are an indicator of the effectiveness of the bank's digital channels for its customers, and the growth in digital channels as a medium for customer engagement.
As just one example of this success, BBVA Spain was recently voted as having the best mobile banking app in the world by research group Forrester.
Throughout the past year BBVA's digital sales figures have been growing steadily, with an increase in excess of 40% since December last year.
BBVA CEO Carlos Torres Vila highlighted at the Q2 announcement in July some of the new functionalities that the bank launched during the quarter which are helping to drive up digital engagement.
For example: Plan EstarSeguro in Spain, a product that allows the customer to group his/her insurance policies together; BBVA Plan – Financial Goals, in Mexico, which allows the customer to save in order to reach specific goals; in the United States, the option for non-customers to obtain loans digitally; and in Turkey, MIA, an assistant that allows customers to speak to the application through artificial intelligence.
Commenting on the figures, Global Head of Customer Solutions, Derek White, said: "It's a great milestone to have passed, and it demonstrates the validity of our pursuit of this digital transformation."
"The opportunity now is to build on this and continually develop even better, more intuitive, and more beautifully designed digital services so that we deliver more for our customers in whatever way suits them best."