BBVA tech and design hub promotes 5 tenets for team camaraderie
The Dallas Creation Center (technically in the Farmers Branch, Tex. suburb) has earned its place as the digital heart and soul of BBVA. Turns out, its diverse workforce and startup attitude are also positioning the team as a leader in innovative engagement, too.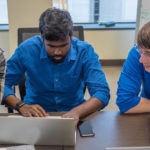 The relative newbie to BBVA has been part of the Group for just over two years, functioning as an important global technology and design unit providing digital, online, and emerging technology support across BBVA.
The DCC is basically a startup inside a 160-year-old company, and it's bringing Silicon Valley's most powerful employee engagement tactics to banking.
Here are 5 key tenets the DCC uses to inspire its team and serve as a role model for culture across all of BBVA:
1. Get to know your neighbors
The DCC includes team members from more than a dozen countries, so getting to know and understand one another is key. To that end, the team produces a [monthly] video series, Burning Questions, as a creative way to introduce teammates to one another. Check out the installment introducing James Rizzi, the lead designer from the unit's Consumer Finance project team, and his passion for invention, art and design.
2. No DJ, no party!
Office parties are nothing new in corporate America, but the DCC takes their internal shindigs to another level. Orly Angelo, Design Lead, breaks out turntables at all major events, and his teammates repay him by breaking out their best moves on the dance floor.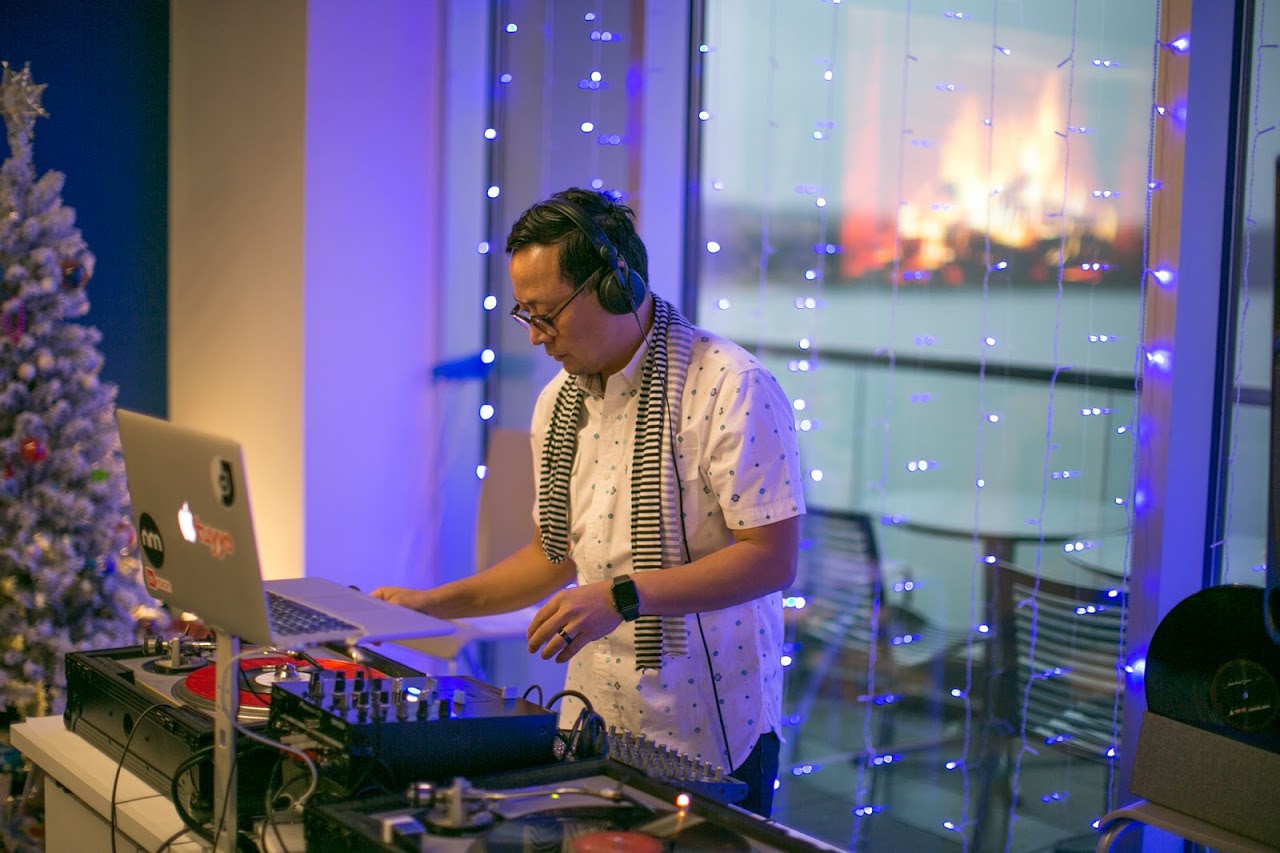 DCC Design Lead Orly Angelo shows off his disc jockey skills at the team's holiday party.
3. Dress the part
Dress codes at the DCC are serious business, but not the suit-and-tie variety. In fact, there's hardly a suit or tie to be seen on an average workday, when jeans and sneakers abound. The dress code changes when costume parties are scheduled and everyone follows the rules. Creativity is at its best when this team celebrates.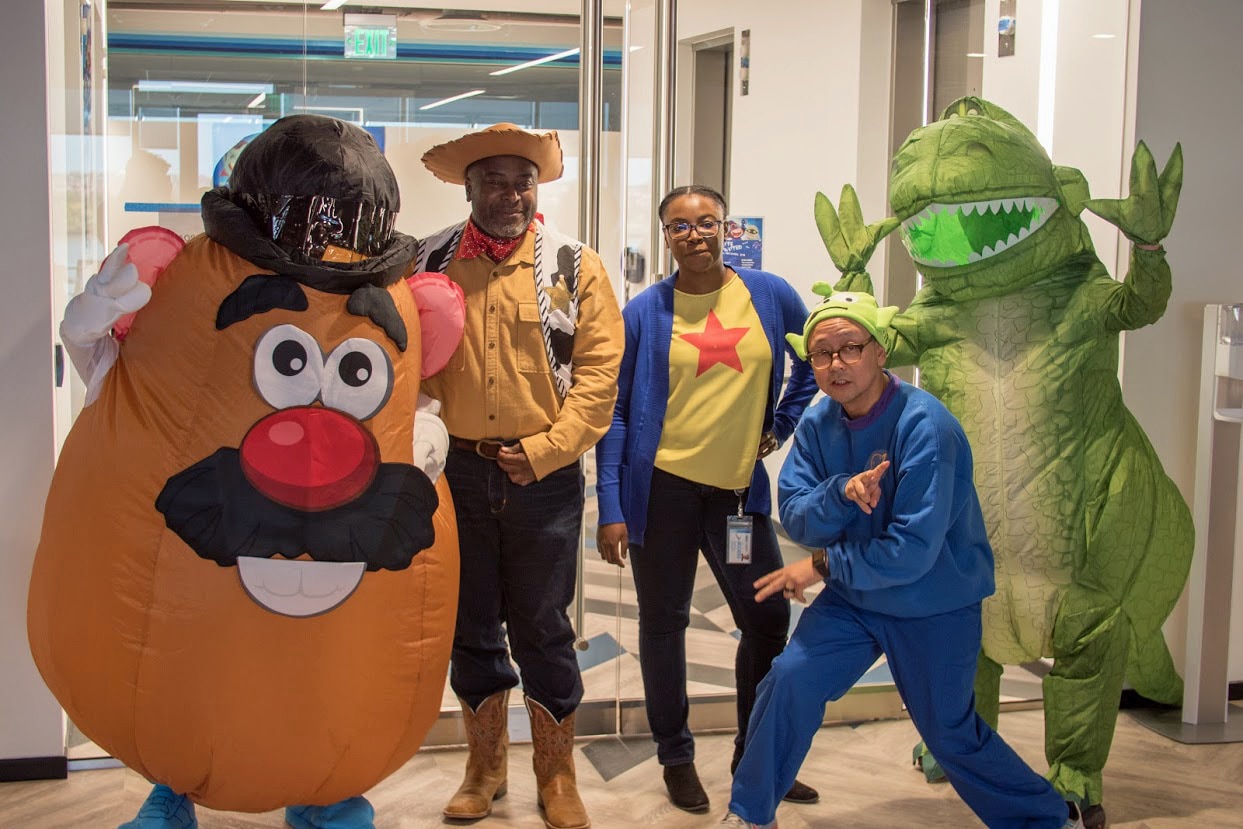 Members of BBVA Compass' DCC team show off their creative costumes at a team celebration.
4. Pursue your passions (including side gigs)
Many DCC employees spend their time after-hours as artists, photographers, builders, podcasters, screenplay writers, novelists, inventors, coaches and more. The DCC Chief Financial Officer Micah DeSchepper says these "side hustles" help fuel the creativity that drives the DCC. "You wouldn't believe how many times we've been able to capitalize on a team member's personal passion to help create value for BBVA," DeSchepper said. For example, Don Relyea, a successful artist, musician and Head of Design and Global Patent Office, created original artwork for key walls at the DCC.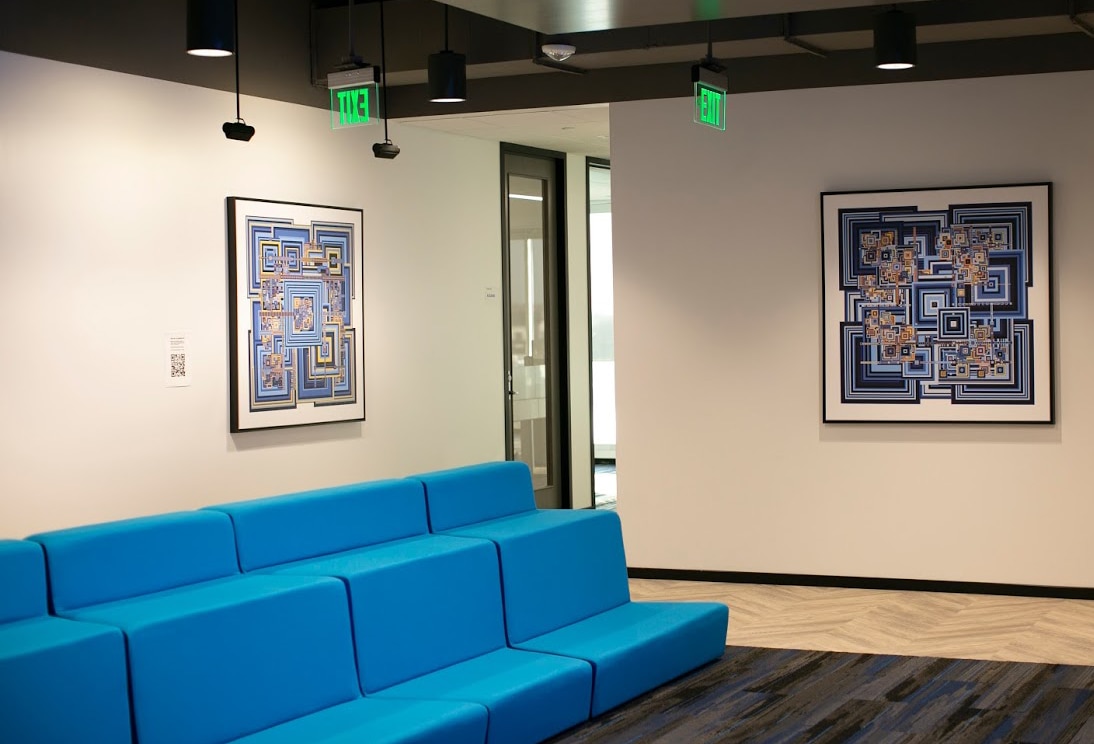 The DCC leverages its team members' personal passions within the workplace. As an artist, Head of Design and Global Patent Office Don Relyea created original artwork for the walls of the DCC.
5. Play to win!
If life at the the DCC feels like a party, it is a party with a purpose. "At the end of the day, we're here to help BBVA win, and we do that by bringing our best selves forward everyday as one cohesive unit," said BBVA New Digital Business CIO Hammad Azzam. "We believe that the team that has fun together, stays together, and wins together."
That philosophy -- and the team's commitment to innovation and engagement -- is clearly reflected in their contribution to such high profile projects as a global development platform of reusable elements that helps accelerate the process of creating software; a vehicle financing service; and a mobile app that allows anyone in the U.S. to send money to loved ones in Mexico.
---
As an innovative place to work, BBVA Compass values creative experts that help position us as a banking leader. Click here to explore career opportunities at BBVA Compass.