Case study: Jifi Saver from Kotak, financial innovation hand in hand with "social banking"
P2P payments on the social media are a reality. India and the U.S. are at the forefront of the so-called 'social banking'. On the one hand, innovation comes from the banking sector, and on the other, social media place the seal of progress in the era of new banking.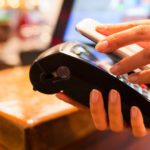 Kotak Mahindra Bank is a financial institution from India that has been offering its banking services since 2003. Although it has more experience offering other financial services, it can be said that its experience as a bank is not the most extensive. However, at the start of the year it launched Jifi Saver, a social savings account.
It is the first savings account that can be managed and opened from Twitter and Facebook, interchangeably and without issues. Jifi Saver is a financial product designed for digital natives that offers customers interest rates of 5% if the balance is up to 100,000 rupees (around €1,500) and 6% if it exceeds this amount
Recharging a cell phone or paying for satellite TV via Twitter is now a reality, and with the Kaypay app, payments between Facebook users is now possible, even without knowing the bank details of the recipient. But above all, in order to open a social savings account you must use the credentials of, at least, one of the two social platforms, from the bank website. In this way, the client will quickly receive their debit card from Kotak Mahindra Bank.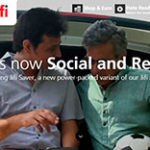 Jifi Saver comes with a rewards program for bank transactions and even for interactions with your profile on the social media. Additionally, it offers a number of facilities for online purchasing, especially on e-commerce sites that have entered into an agreement with the bank. This is just another example of the penetration of social banking, a phenomenon that is intensifying throughout the world.
Other financial experiences on the social media
However, the degree of maturity of technological development and current financial systems make it possible to see the huge steps being taken nationally. This is the case in India, but there's more. For instance in the U.S.
Not even a month ago Facebook announced that it was going to incorporate into its messaging tool the ability to make payments between users. These P2P payments will be provided at no charge and Facebook will not retain any of the transferred funds. Instead, these are designed to contain user traffic on Mark Zuckerberg's site, which receives its main revenue from ads (up to 3.59 billion USD during the last quarter of the past year). These in-app transfers restrict the debit cards that users can associate with their Facebook profile, given that credit cards would make the process more expensive, something that the company has ruled out due to its intention of developing a commodity, not another line of business.
The fact is that the development of this payment tool has been the sole responsibility of the Facebook team, which even though it works closely with PayPal to monetize the paid games that it offers, and is open to applications such as Venmo, has decided to place a corporate focus on this new feature.
The company that did fully commit to online payments so as to include transfers in its interface was Snapchat, which in November of 2014 and in partnership with Square Cash, launched SnapCash, thus enabling transactions between users. Facebook Messenger is now pursuing this same strategy so users will not have to open applications in parallel that enable P2P payments.