The challenges facing the financial sector in the next five years
Credit brokerage activities outside the regulated banking system –known as shadow banking– will gradually gain ground in the coming years, and the sector is gearing up to respond to this massive change.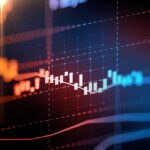 According to the Financial Stability Board, shadow banking –that is, credit brokerage activities outside the regulated banking system– represented 25% of the world's financial assets in 2013, and 66% of the financial executives surveyed by PwC believe this figure may eventually grow to 35% by 2020.
In fact, according to the conclusions of the study by PwC entitled Capital Markets Report 2020, in the next five years, the structure of the financial market will be very different from today.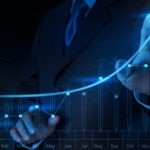 So in the run-up to 2020 we will be facing four challenges in the financial sector:
1. Increasing customers' profitability
2. Exploiting the impact of the new technologies
3. Improving the attraction and retention of talent
4. Creating a strategy to respond to the influx of new competitors.
The investment priorities of financial companies are also changing to cope with the growing importance of so-called shadow banking:
1. 56% cite improving their customer service
2. 39% focus on attracting the best talent
3. 35% believe the development of new products must be improved
4. 31% opt to foster the implementation of new technologies
Two out of every 10 executives questioned –the survey was put to 250 bank and private banking executives, brokers,  hedge funds, pension funds and so on– consider that this activity can "encourage innovative forms of collaboration" in the financial sector.
To meet this challenge, the financial executives believe that new strategies in the run-up to 2020 should concentrate on proactive risk management; improving regulation and capital; redefining the business model and the operational model; promoting a more powerful corporate culture, and innovation; and using information as a competitive advantage.