American Banker has chosen the 2016 digital bankers of the year. The experts in financial web technology have given prizes for the effort made by senior executives to improve their fintech user experience and make their transactions easier.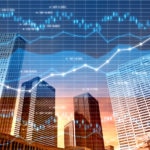 Tech journalists writing for the American Banker website have chosen whom they consider to be the digital bankers of the year. They have awarded the prizes based on how executives have worked to make customer transactions easier and faster. They have also taken account of the strategy chosen for institutions to be able to meet customer expectations in the best way possible.
The 2016 digital bankers of the year are:
- Gavin Michael, Digital Manager at Chase: has managed to position JP Morgan Chase as the leader in digital banking in the United States. Thanks to his efforts to make digital interaction easier for his institution's customers. He has taken a number of approaches, from sending personalized messages to permitting customers to log in using their digital fingerprint.
- Suresh Ramamurthi, President and Technology Manager ofWeir Kan: during the year Suresh has incorporated BlastPay in his bank, a collection of products designed to make payments faster for corporate customers. Ramamurthi has also developed a platform to allow customers, companies and Fintechs to build an on-line loans application, making cash available instantly.
- Carrie Sumlin,digital consumer executive at Ally Bank: has supervised creation of a series of services that analyze customer accounts and transactions in order to give them financial advice. Carrie has also simplified access to the system in a single step, by deploying security technology that runs in the background.
- Arjun Sirrah, Technology Manager at DRB: at DRB: has employed technology to allow personal relationships to be built with customers. This has permitted loans to be given to students, speeding up approvals. Now he and his team are developing an on-line loan service to respond faster to customer needs.
- Secil Watson, head of wholesale internet solutions atWells Fargo: has pushed for innovation in relationships with commercial customers. He is about to resolve the challenge of facilitating access for these customers by replacing keys with software that will verify identity with an eye-scan, using the camera in a smartphone.