Garanti BBVA has been named 'Best Bank for Corporate Responsibility' in Central and Eastern Europe at this  year's ' Euromoney Awards for Excellence'. The recognition comes on top of other accolades earned by the BBVA Group in categories such as 'World's Best Bank for Financial Inclusion', 'Latin America's Best Bank for Sustainable Finance' or 'Western Europe's Best Digital Bank'.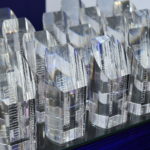 Responsible banking has been a fundamental part of Garanti BBVA's business strategy for years now. As a founding member of UN's principles for responsible banking, Garanti BBVA has contributed to numerous projects, adding value to society and creating value for shareholders. Euromoney has once again recognized the bank's efforts in this regard at its annual awards, selecting Garanti BBVA as the 'Best Bank for Corporate Responsibility in Central and Eastern Europe.'
Garanti BBVA CEO Fuat Erbil had this to say about the distinction: "This award recognizes all the activities and innovative products that we have been implementing for many years in support of sustainable social development. We have always worked to benefit our country and society by innovating within the sector, and we still do today."
Acting within the framework of the United Nations Sustainable Development Goals, Garanti BBVA closely monitors the environmental and social impacts of its activities to minimize any negative effects. In fact, the bank is transforming the sector - establishing new partnerships in support of social development.
The community investment programs supported by BBVA Garanti address crucial issues such as talent shortages, education, cultural development and the environment. The bank also implements capability building activities in Turkey in an effort to facilitate the country's transition to a sustainable economy. For Garanti BBVA, a strong economy is only possible with strong societies, strong individuals and a sustainable environment.
In this regard, Erbil added: "We will continue to strive to create value for our customers, our employees and all of our stakeholders, while working to create an inclusive economy in which all individuals benefit equally from opportunities and women participate actively in economic life."