BBVA makes financial health the key to building a customer relationship based on trust
On Wednesday, BBVA's CEO participated in a discussion on technology and confidence in the banking sector at the Global Banking Summit organized by Financial Times. Onur Genç explained that BBVA wants to be the bank its customers trust and help them to improve their financial health.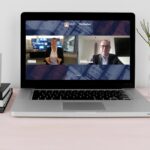 "We want to go from being infrastructure providers to offering advice," the CEO said. In his opinion, this objective should be accomplished with a value proposition, with impartial, personalized and proactive advice in a multichannel offer that unites the best of both worlds: digital and physical relationship models. 
The CEO explained that the acceleration toward the digital model has enormous implications in customer behavior and the way of generating valuable interactions with them. However, in this context of growing digitization, "branches will be key to offering this advice, complemented by the digital offer," said Onur Genç. Therefore, agents are essential to better understanding and anticipating customer needs and offering the right solutions at a given time.
In his opinion, data and their analysis are crucial to providing really significant personalized experiences. BBVA is already designing digital journeys in its app for different segments, which provide personalized and proactive advice for its customers, such as alerts, automated rules and personalized recommendations.
This "impartial, personalized and proactive advice" has a direct impact on customer satisfaction and loyalty, Onur Genç stressed. In Spain, for example, those who use the financial health features have a higher level of satisfaction. In fact,  the Net Promoter Score (NPS) is 39 percent higher, which is the way BBVA measures customer satisfaction. In addition, according to a survey published by Kantar in November, BBVA is the leader in its ability to manage and improve financial health in Spain, making it one of the banks citizens trust the most. Furthermore, the customer churn rate falls 38% percent among those who use these financial health features.
BBVA's digital journey
BBVA began its digital transformation many years ago. Onur Genç summarized the bank's digital journey in four phases, which are interrelated. First, BBVA started with servicing, such as sending money from one account to another on digital channels. Second, the bank accelerated its digital sales, and now, in the first nine months of 2021, seven out of ten sales take place digitally in the Group.
With the goal of standing out from the competition, BBVA is arriving at the third phase of its digital transformation: increasing its customer base. Currently, new customers acquired on digital channels represent approximately 40 percent of all new customers. The fourth phase is digitizing advice, which is where the greatest added value resides. "The real challenge lies in these two phases of the process: attracting customers and digitizing advice."
Digital competitors, a source of talent and partnerships
Asked about digital rivals joining the banking business, BBVA's CEO was convinced that this competition is positive. In this regard, he stressed that the new competitors are also digitizing financial advice, so they can reach all segments of the value chain. He also recognized that there is a lot of talent and ideas in the fintech world that BBVA welcomes.
However, he feels that there are certain things these companies cannot easily replicate like the customer base as well as the confidence they have in financial institutions. From their point of view, in order to compete with new digital actors, banks must take advantage of their key assets: people and data. "Our approach to new digital players is one of collaboration, learning and partnership," he said.
Onur Genç also emphasized that new digital competitors offer great opportunities to contribute to the financial industry's transformation. "At BBVA, for several years now, we have been an active actor in this ecosystem through open innovation and also by participating in fintech startups' capital," he said.
Therefore, on the one hand, BBVA makes direct investments like Atom in the U.K. and Solaris in Europe. And on the other, it invests in fintech companies through venture capital vehicles like Propel and Sinovation. BBVA has also partnered with large tech companies like Uber in Mexico or Xiaomi in Spain, with an extensive customer base that allows the bank to acquire new customers in the open market. Finally, BBVA aspires to be the bank of the companies of the future - those that are shaping massive changes like decarbonization.
Onur Genç noted that decarbonization of the planet "is a formidable challenge." In this regard, he underscored the fundamental role that banks play to help clients in the transition toward a more sustainable future. "We have an opportunity here to advise them in their journey toward decarbonization." In order for this to be possible, their trust is crucial and here, "data and technology are two powerful tools," he said. This is something that BBVA is already doing. For example, BBVA was a pioneer in 2020 by helping companies calculate their carbon footprint, and it recently became the first bank in Spain to offer this calculation to individual customers.