Fintech firms have taken advantage of the market opportunity offered by SMEs. Their formula consists of expanding the offering of financial products and services for this productive segment.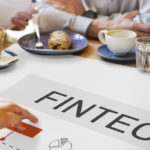 The commercial offering for large companies and services for individuals are two important business segments for traditional banking. However, small- and medium-sized enterprises (SMEs), which are in the middle, have found it hard to access financial products to cover their needs. This is the conclusion of a recent report by the consulting firm, BI Intelligence. The report consists of an in-depth study of the offering of products and services for SMEs originating in fintech firms. It sets out in detail the areas in which fintech positions have built up a strong position and points out how certain banks are reacting to this threat.
According to the report, the financial technology companies are "...changing the game in the SMB space. Fintechs are filling the gap in service provision to SMBs." It adds, however, that some traditional banks have reacted swiftly, either by launching their own products or services, or by forging alliances with the fintech companies. One example is BBVA's acquisition of Holvi, a Finnish fintech specializing in SMEs. Holvi operates independently and has a continuous, two-way flow of knowledge, ideas and innovation with BBVA.
According to BI Intelligence, these firms are battling to improve the financial offering for SMEs in three market niches: granting credits, business accounts and access to cash and payroll management services.
Help in basic management
In any business, it is imperative to adequately manage cash flow with precise and correct projections, while paying proper attention to tax issues. However, SMEs often face problems in this area, due to a lack of resources: they cannot afford either specific staff for these tasks or software programs to manage them. This means they waste time and energy carrying out these tasks as best they can, within their limitations.
According to the report, two fintech companies already have a very good position in this market niche: Intuit (US) and Xero (from New Zealand). Intuit has expanded its offering to granting loans, while Tide , a 'neobank' specializing in SMEs, is also trying to enrich its financial offering with these professional services.
Business accounts are not current accounts
According to the report by BI Intelligence, SMEs often have trouble opening a business account, no matter how simple, and this is particularly true in Europe. They often are not able to open such an account in less than 48 hours, even online.
Another common complaint made by SMEs is that traditional banks charge overly high fees, although here there are cultural differences: in the UK, companies are used to banking without fees, but in the US they accept the fees as part of the service. In fact, in the UK, report by the UK Competition and Markets Authority pinpointed overly high fees for SMEs.
A number of fintechs, such as Tide and Penta, have taken advantage of this opportunity to try to win over SMEs, offering them more attractive current accounts which can be opened in a matter of minutes, with lower fees.
Scarce credit
A study by the New York Federal Reserve reveals that the biggest financial challenge faced by U.S. companies set up less than five years ago is funding and credit. It also says that 86% of the startups analyzed do not ask for a loan simply because they think it won't be granted. This feeling is backed up by the data: only 63% of U.S. SMEs with good credit ratings are granted loans by traditional banks, and the percentage is much lower, 26%, for companies which do not have good ratings.
Some fintechs have taken note of this problem and have sensed an opportunity. A good example is Kabbage, a United States company which uses technology to automate and shorten processes, cutting costs and making it more profitable to lend money to SMEs. They also manage a lot of data through APIs, which they use to perfect their transactions and reduce risk. Funding Circle, from the UK, is another example of a fintech that is very active in granting loans to SMEs.
In 2017, BBVA launched a fintech specialized in SME funding called, Trust-u. This startup offers alternative funding to SMEs set up less than 30 months ago, using an innovative system which takes into account the applicants' social and family circumstances. Trust-u also helps small and medium-sized companies to find out details of their financial health.
The report by BI stresses that it is important, not only for fintechs to grant funding to SMEs in a way that is easier; but that speed is also of the essence. "The price of credit is often less important to SMBs than the speed at which they get it, as most have little capital to fall back on if something goes wrong. For example, if a major buyer is late with a payment, the speed at which an SMB can get a loan to hold it over may be the difference between the business folding and survival," the report says.