First biometrics, then a personalized bank - so now what is Atom going to do to innovate in customer services?
Atom, which is aiming to launch the U.K.'s first mobile-only bank, is announcing the introduction of machine-learning software into its customer care team to enable fast in-app resolution of client queries.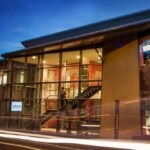 This is the latest in a number of announcements by the Durham-based startup - in which BBVA has a 29.5% strategic stake - of innovative technology and its smart deployment designed to better meet customer needs. Late last year, Atom announced the introduction of biometric technology as part of its secure account log-in, for example.
The software, manufactured by Xerox subsidiary WDS, studies the nature and frequency of service enquiries and then works out the fastest way for a customer to get to an accurate solution to their problem. It also continues to refine its answers based on feedback from customers.
If the software, known as WDS Virtual Agent, is unable to provide an answer, then the query goes to customer care agents using WDS' Agent IQ software, which provides customer care staff with the tools to solve a problem and then passes the answers used by the agent with the best record of solving queries to the rest of the team.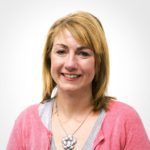 Helen Wilson, Atom's Head of Customer Service, said: "The WDS software perfectly supports Atom's' overall approach of giving customers every support to get their business done within the app and the back-up in the rare instances that they can't."
Using the ubiquity of the smartphone, the developments in digital technology and the customer service excellence embodied in many disruptive consumer brands, Atom has looked to re-imagine banking from a customer perspective. As well as biometric log-ins, it has unveiled five-minute account opening and a personalized account for everyone.
Atom aims to offer a full-range of banking services to consumers and SMEs, including current accounts, mortgages and savings.